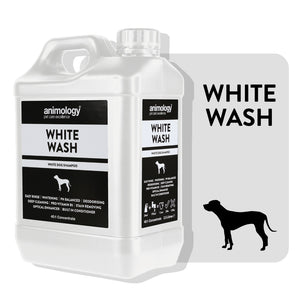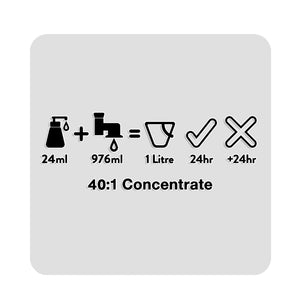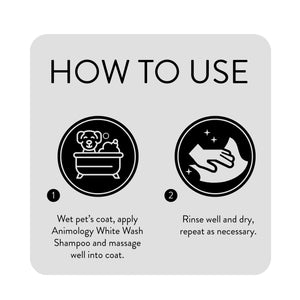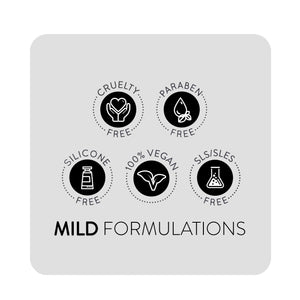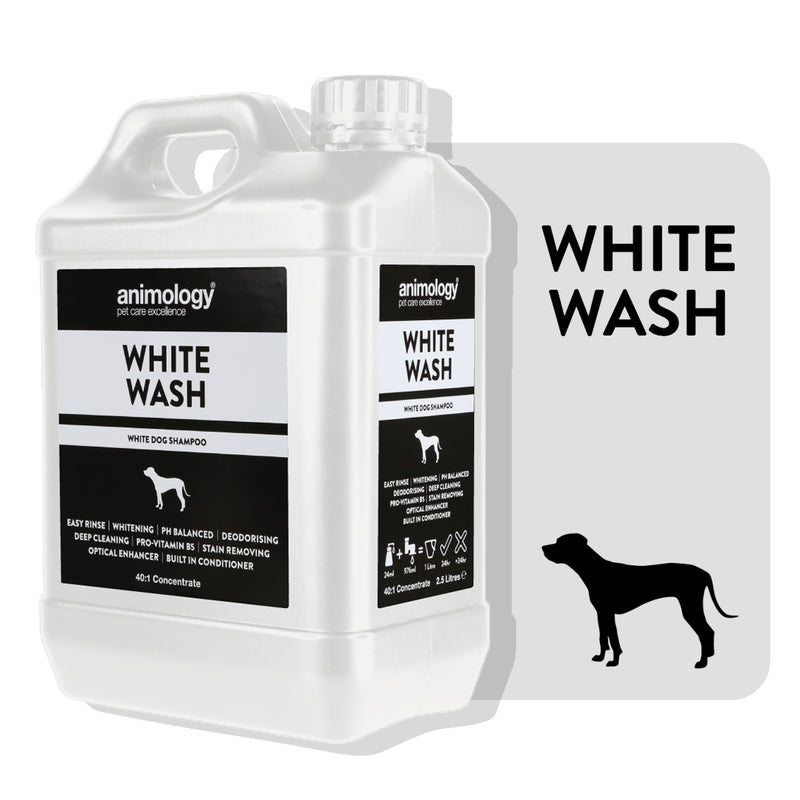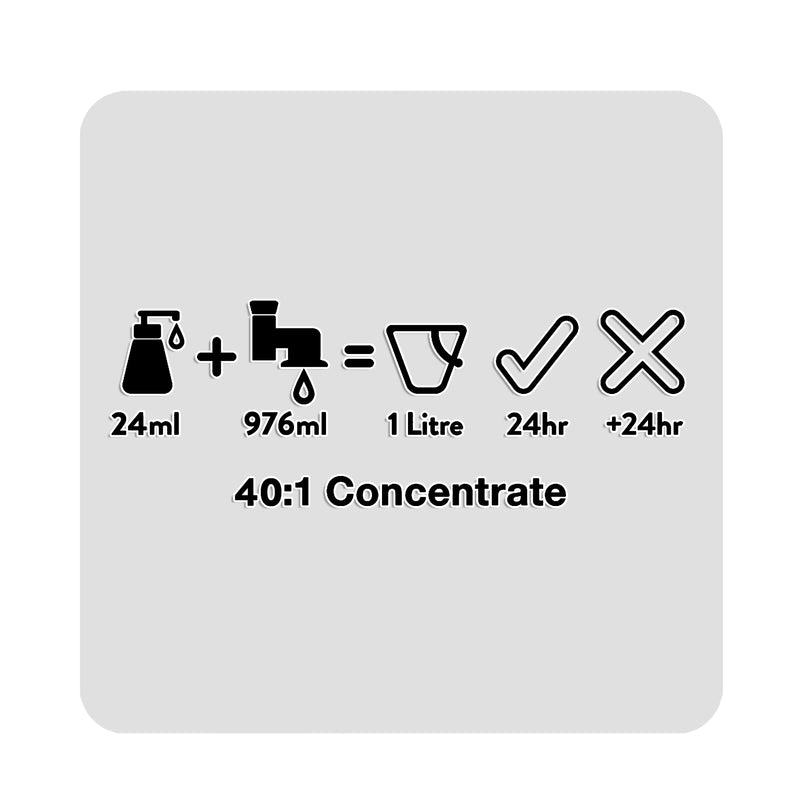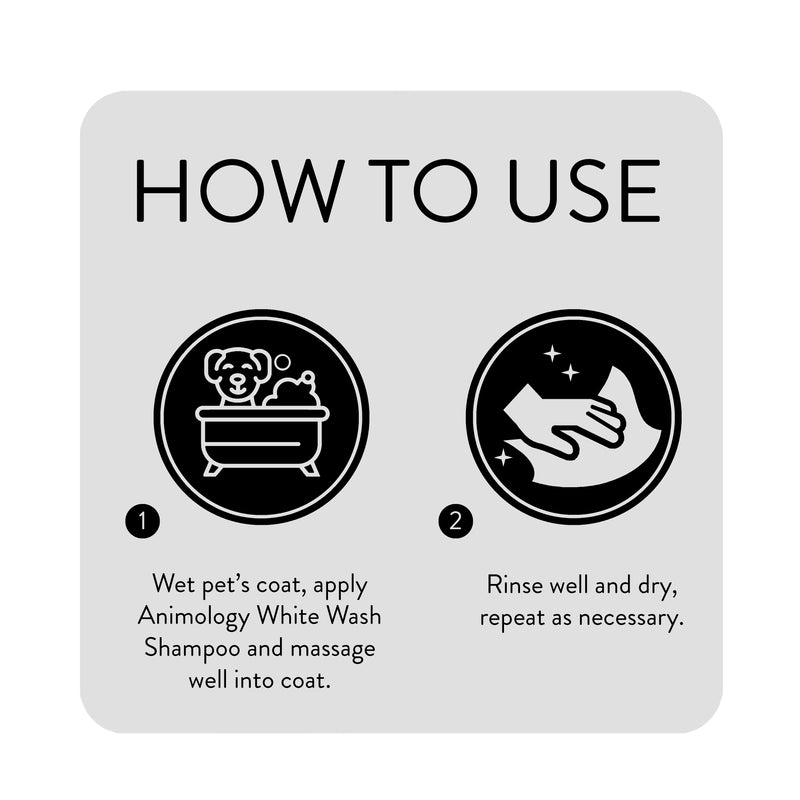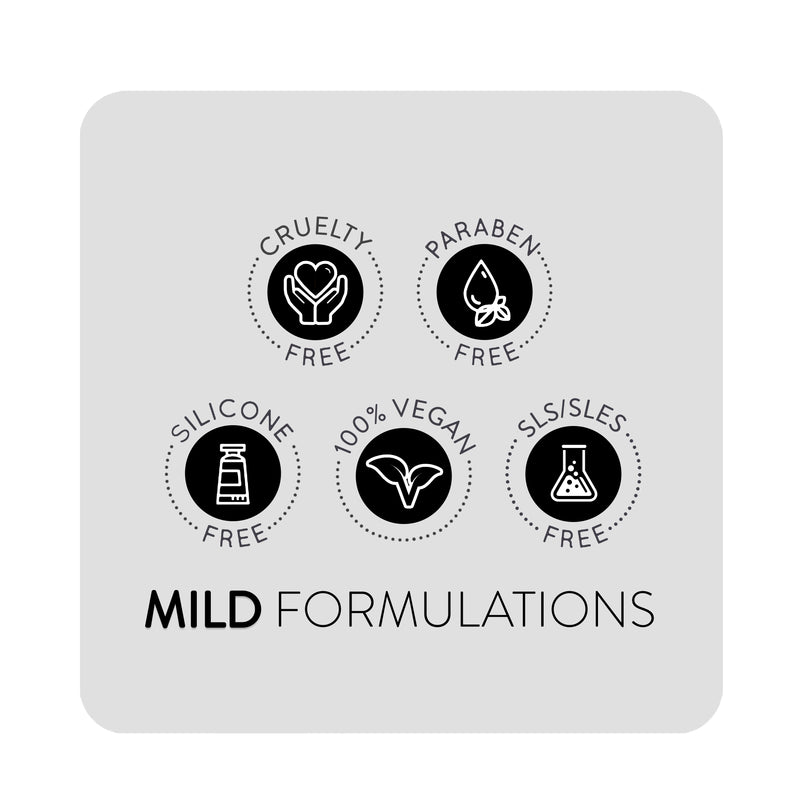 White Wash Dog Shampoo 2.5L
*NEW & IMPROVED FORMULATION*
White Wash is a specially formulated dog shampoo with built in optical enhancers that will help to leave your dog's coat brilliantly white.
Mild, deep cleaning formulation
Built in conditioner and optical enhancers for a healthy radiant coat
Infused with our 'Signature' scent for a fresh smelling coat
100% Vegan
White Wash dog shampoo has been specially formulated for light and white coloured coats to clean, deodorise and condition.
With built in conditioner and pro-vitamin B5, it helps to keep your dog's coat beautifully clean and healthy. White Wash also has a deep cleaning and stain removing formulation to help improve the colour and overall appearance of your dog's coat.
White Wash can be used on all coat and skin types including sensitive skin, and is suitable for all dogs from 6 weeks old.
All of our Animology 2.5L dog shampoos are concentrated by the power of 40:1, so in total 2.5L will actually make 104 litres.
All Animology dog shampoos have a mild yet deep cleaning action that removes dirt and odour without stripping the coat of its essential oils. Our 'easy rinse' formulation keeps washing time to a minimum, while the built-in conditioner and Pro-Vitamin B5 help to improve the health, strength and condition of your dog's coat.
Gets the job done!
Ive tried a bunch of shampoos for my little one year old Papillon Sparky from supermarkets, and on first go its clear that White Wash is a professional product that gets the job done with ease. Really happy with the results and it smells nice too. Makes doggie bathtime quick and easy. Magic!
Excellent!
We have a mostly white staffordshirebullterrier and she hasnt exactly got fur its not more like wirey hair ?? she was looking a bit yellow until I bought and tryed this shampoo ?? its excellent she is soft and shiny shes white again and smells amazing ????
Love it!
I absolutely love this shampoo! It is the only one that keeps my little Pom chi white and bright . Works amazingly well and smells great. Highly recommend to anyone with a white fur baby !!
Love it!
We absolutely love the Animology range, there are so many different products to choose from! We especially love the White Wash shampoo. Bailey always looks fresh and clean afterwards, and super white! Its really easy to wash out, its silky and smells amazing! Very affordable and worth every penny! Its also great at washing out stains in his fur! Bailey decided he wanted to have a fight with the lilies, unfortunately the lilies won & he was covered in pollen! But as we expected the White Wash shampoo washed out every single bit of it! Weve tried a lot of different doggy shampoos but Animology beats them all!