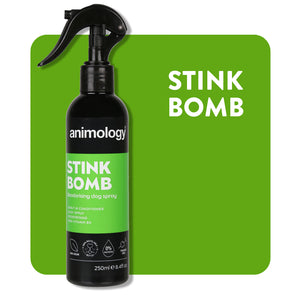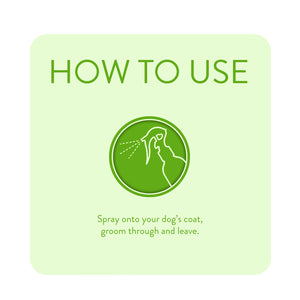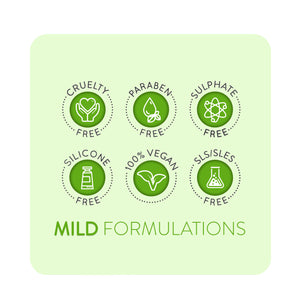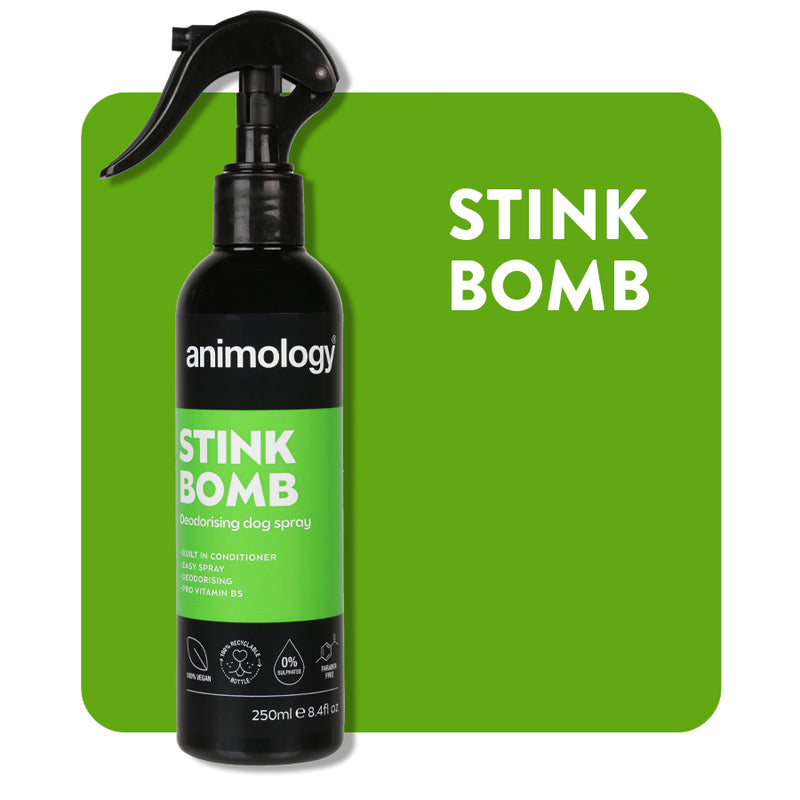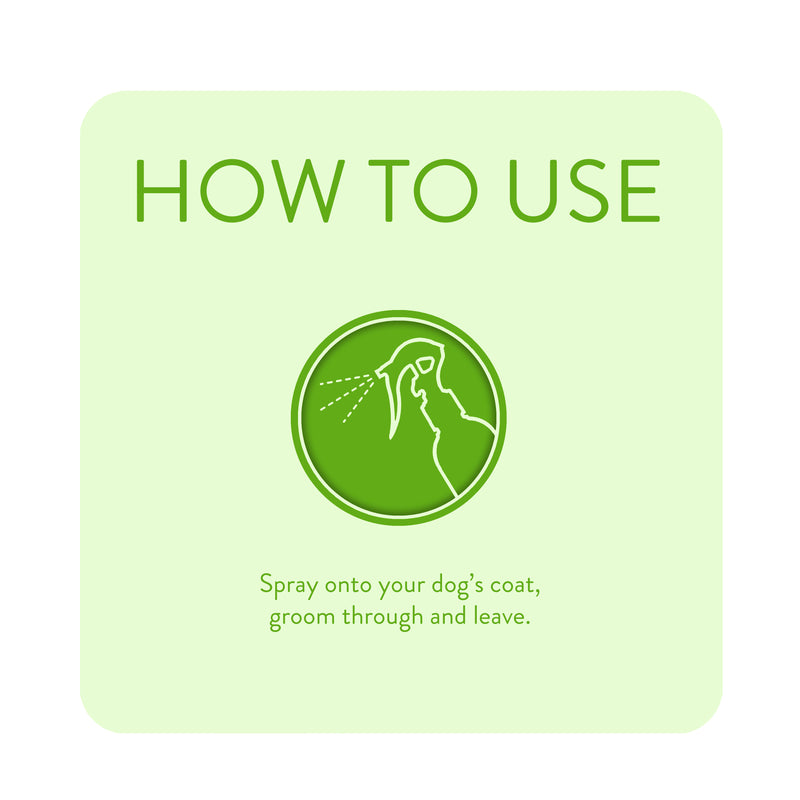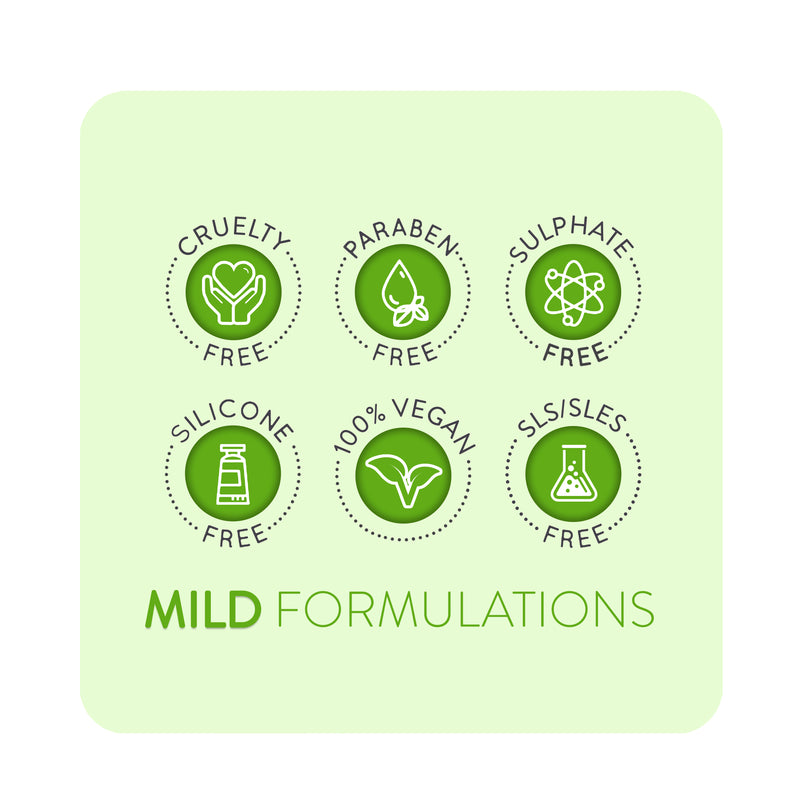 Stink Bomb Deodorising Dog Spray 250ml
Deodorising formulation
Built in conditioner for a healthy coat
Infused with our 'Signature' scent for a fresh smelling coat
Stink Bomb is a vitamin enriched deodorising dog spray that helps to reduce odour & keep your dog's coat fresh, clean & healthy between washes.
Product description
Stink Bomb is a deodorising dog spray enriched with vitamins and conditioners to help maintain the condition of your dog's coat. Infused with our 'Signature' scent this leave-on spray helps to reduce odour by combating it at the source, leaving your dog smelling fresh and fragrant for longer. All Animology leave-in dog sprays are vitamin and conditioner enriched to help maintain the health, strength and condition of your dog's coat. Each spray is also deodorising, helping to keep your dog's coat fresher for longer between washes. The Animology no-rinse shampoo sprays (Mucky Pup and Dirty Dawg) are a great way to help keep your dog clean between washes, effectively loosening dirt, helping to keep your dog clean and fresh.
Directions for use
Can you use on cats please.
Can you use on cats please.
Doggie Deodorant
This spray is great for a quick cover up of that soggy doggy smell.
Love it❤️
Don't let the name mislead you it smells amazing highly recommend 😃
Erasing the wet dog smell
Would recommend this for erasing the wet dog smell when been out in the rain or after cleaning when rolling in scents of fox, bird poop etc. on the field. I have a Sprocker and hes a scent roller lol so when I have him groomed I send the Fox Poo shampoo and it works lovely. Great shiny coat. Gill & Riley pup
Brilliant!
Brilliant! We love it, weve been spraying our dogs every couple of days in between baths to keep away the doggy smells away and its working perfectly for us, also the time between baths has extended which is saving us time, we would defiantly recommend this product, its easy to use and great for every couple of days. Just a quick brush and spray and your done =]