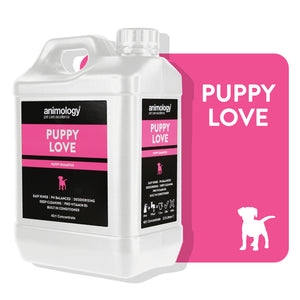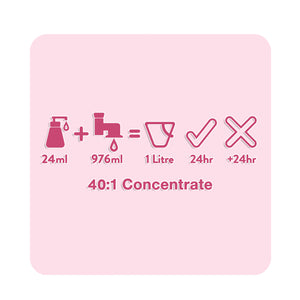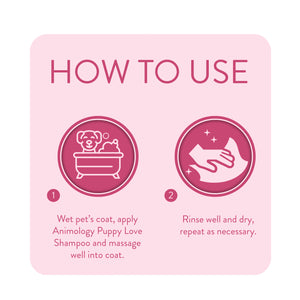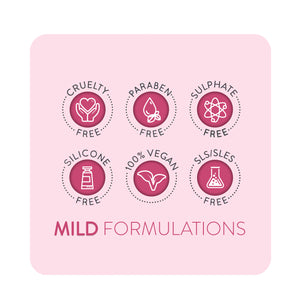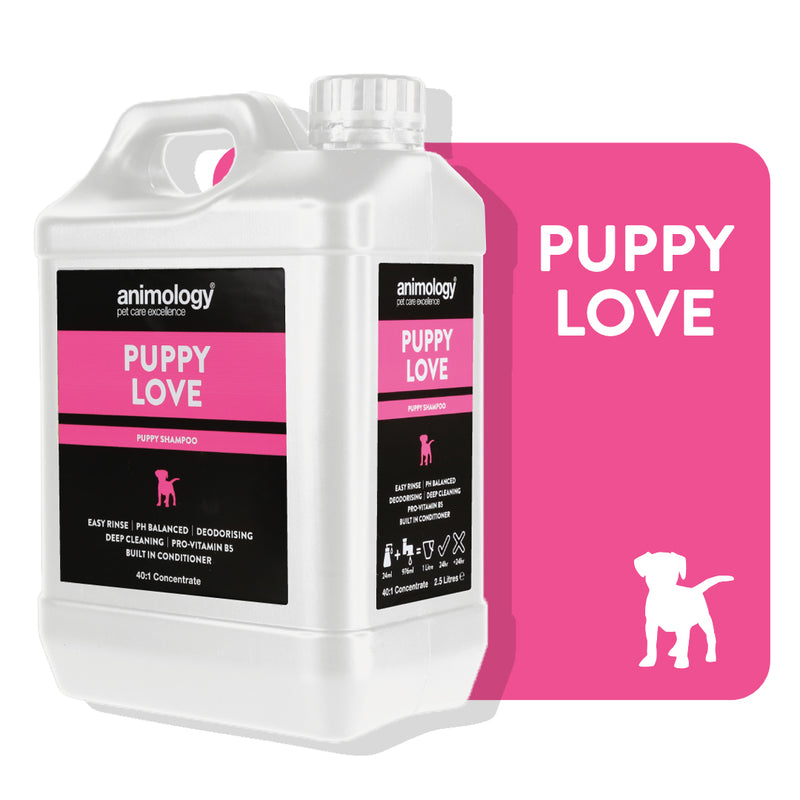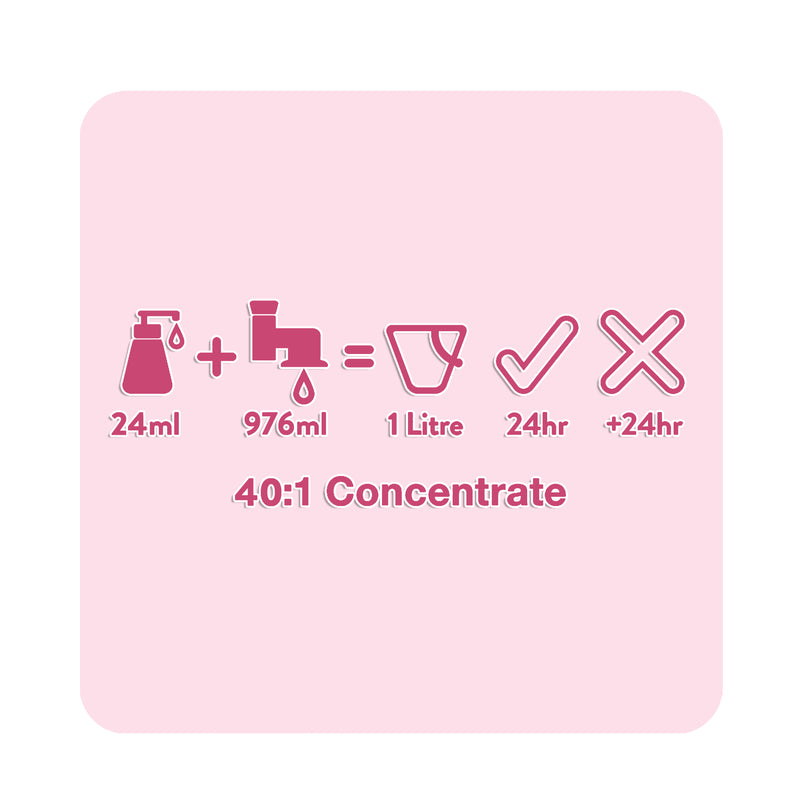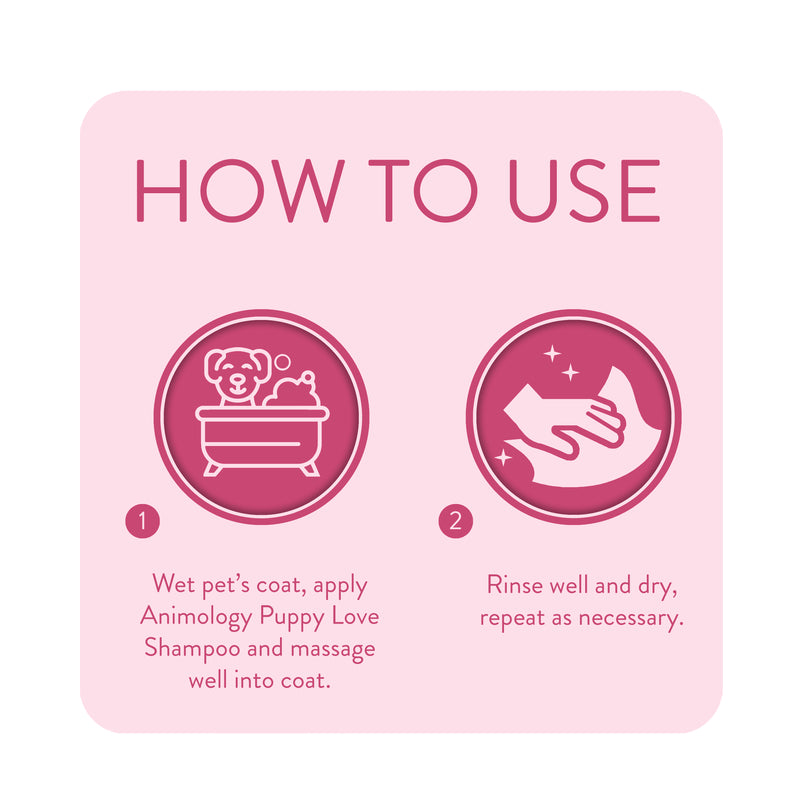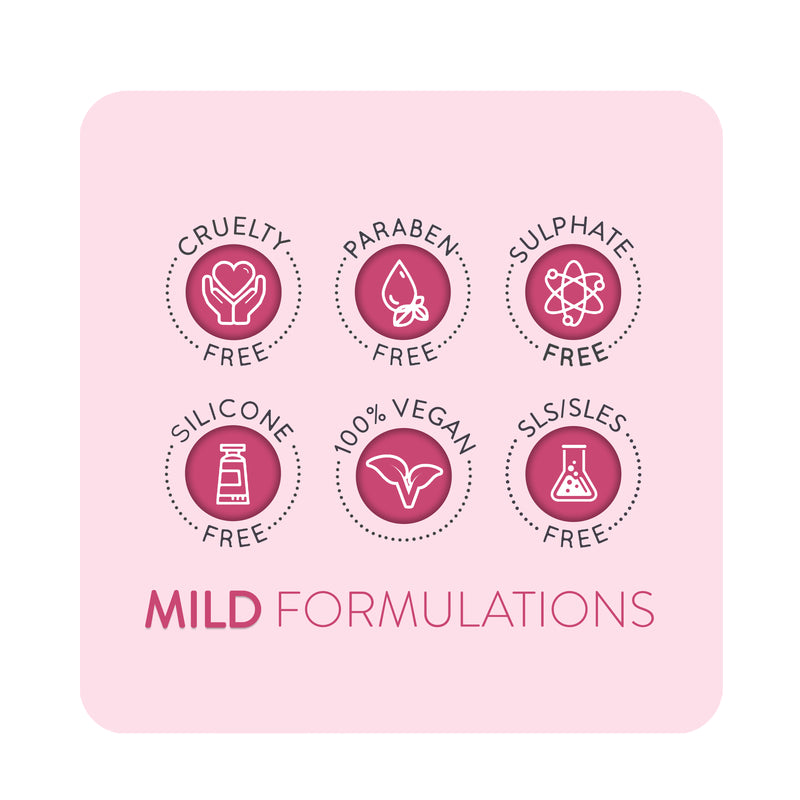 Puppy Love Puppy Shampoo 2.5L
*NEW AND IMPROVED FORMULATION*
Puppy Love is a vitamin and conditioner enriched mild dog shampoo specially formulated for your puppy's delicate skin.
Mild, deep cleaning formulation
Built in conditioner for a healthy coat
Infused with our 'Puppy' scent for a fresh smelling coat
100% Vegan
Puppy Love dog shampoo has been specially created for puppies to clean, deodorise and condition. With built in conditioner and pro-vitamin B5, Puppy Love helps to keep your dog's coat beautifully clean and healthy.
Puppy Love is suitable for all dogs aged six weeks and up, including those with sensitive skin.
All Animology dog shampoos have a mild yet deep cleaning action that removes dirt and odour without stripping the coat of its essential oils. Our 'easy rinse' formulation keeps washing time to a minimum, while the built-in conditioner and Pro-Vitamin B5 help to improve the health, strength and condition of your dog's coat.
All of our Animology 2.5L dog shampoos are concentrated by the power of 40:1, so in total 2.5L will actually make 104 litres.
Blown away!
Completely blown away! Not only did my dog, Harley smell incredible and fresh after using this, but her beautiful coat was so soft and fluffy. I have found that Puppy Love helps with the maintenance of her coat as the built in conditioner leaves her coat nourished and tangle free. I cannot recommend this product enough, especially to Cockapoo parents.
Perfect!
Picking the perfect puppy shampoo was probably just as tough as picking our puppy! There were so many to choose from and we wanted a shampoo that would be gentle on Bears skin, smell amazing and leave his fur feeling soft and fluffy. We immediately noticed Animologys Puppy Love, along with their fantastic range of products, which wasnt available with most other brands. Our favourite outcome from using this product, was that Bear smelt like a baby. The fragrance is simply spot on and smells gentle, rather than highly perfumed! Just as youd want it to! We also found that a little goes a long way and you are able to achieve a really good lather! Bears fur was left incredibly soft and fluffy and any itching/irritation he had before we bathed him, had stopped. From this, we knew he a really good wash and was super clean! Overall, I would highly recommend this product and I am so glad we made the decision to buy Animologys Puppy Love shampoo, over any other brand we saw.
Wonderful!
My little pup has this shampoo and she smells wonderful. It makes her nice and clean. Also makes her feel very soft. A little bit goes a long way.