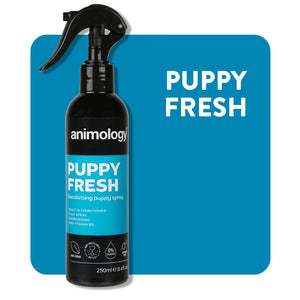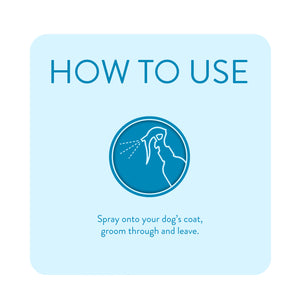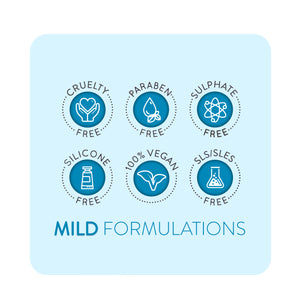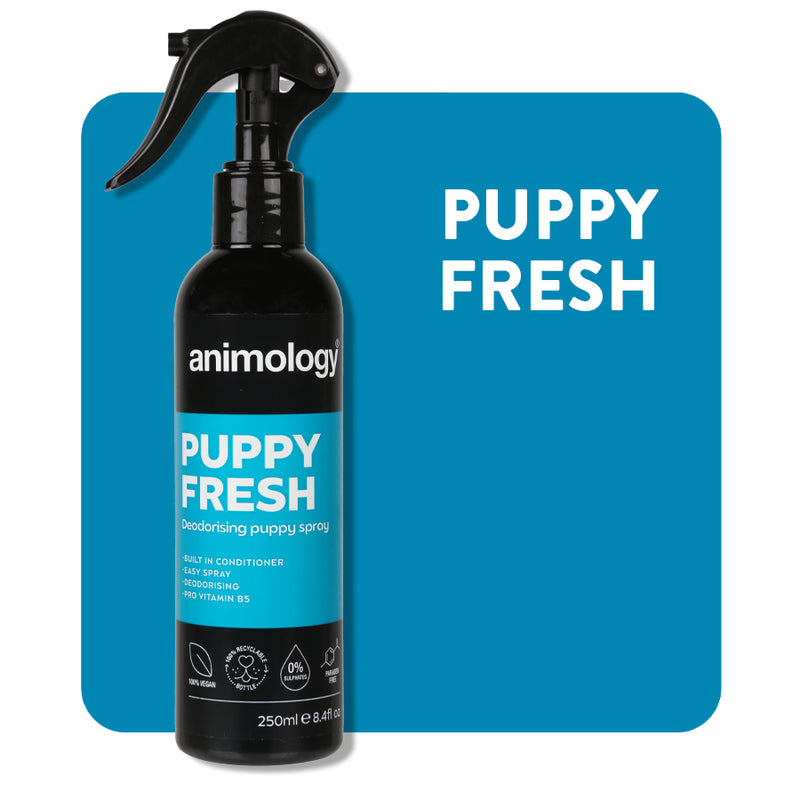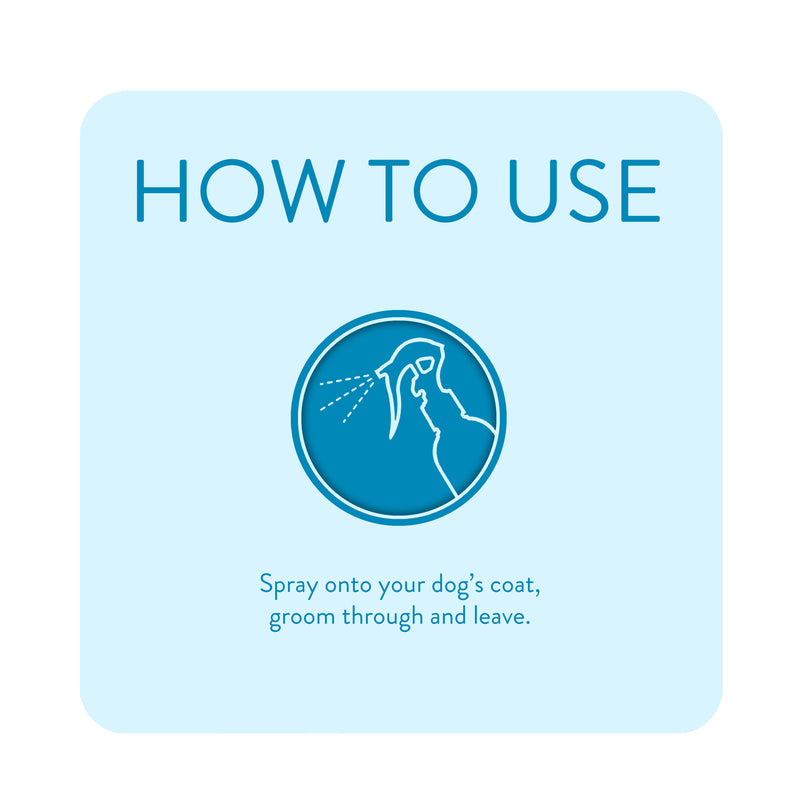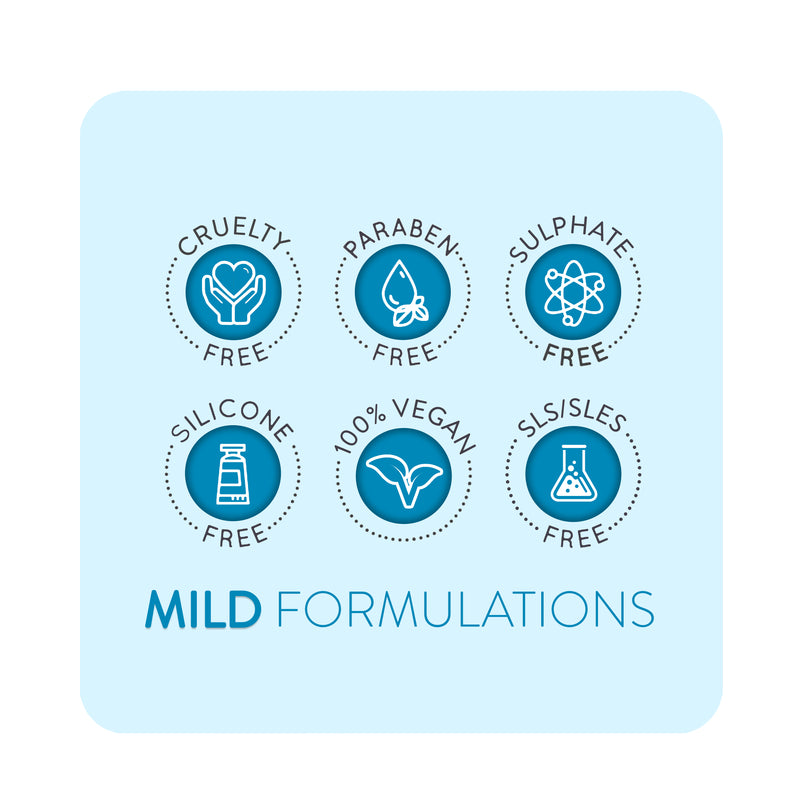 Puppy Fresh Deodorising Puppy Spray 250ml
Deodorising formulation
Built in conditioner for a healthy coat
Infused with our 'Puppy' scent for a fresh smelling coat
Puppy Fresh is a deodorising, vitamin enriched puppy spray that helps to reduce odour & keep your puppy's coat fresh, clean & healthy between washes.
Product description
Puppy Fresh is a deodorising puppy spray enriched with vitamins and conditioners to help maintain the condition of your dog's coat. Infused with our 'Puppy' scent this leave-on spray helps to reduce odour by combating it at the source, leaving your puppy smelling fresh and fragrant for longer. All Animology leave-in dog sprays are vitamin and conditioner enriched to help maintain the health, strength and condition of your dog's coat. Each spray is also deodorising, helping to keep your dog's coat fresher for longer between washes. The Animology no-rinse shampoo sprays (Mucky Pup and Dirty Dawg) are a great way to help keep your dog clean between washes, effectively loosening dirt, helping to keep your dog clean and fresh.
Directions for use
Puppy fresh
I love this spray , it's so easy to use, really freshens the pup up between baths and smells like baby powder. What's not to love ??
Smell so good!
I never knew puppies could smell so good! ! I love using the Puppy Fresh spray on Harley my cockapoo. It has a long lasting puppy scent, meaning a few sprays go a long way. Its Pawfect!
Amazing!
Puppy Fresh is simply amazing. It does exactly what it says and gives Bear a super clean scent and a shine to his fur! Its really easy to use, just like Mucky Pup and like all of the Animology products we have, saves us money as we dont have to pay for a wash and blow dry at the groomers!