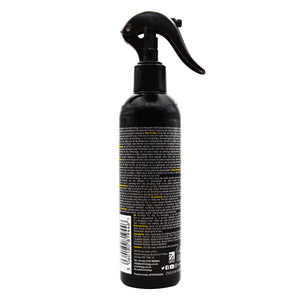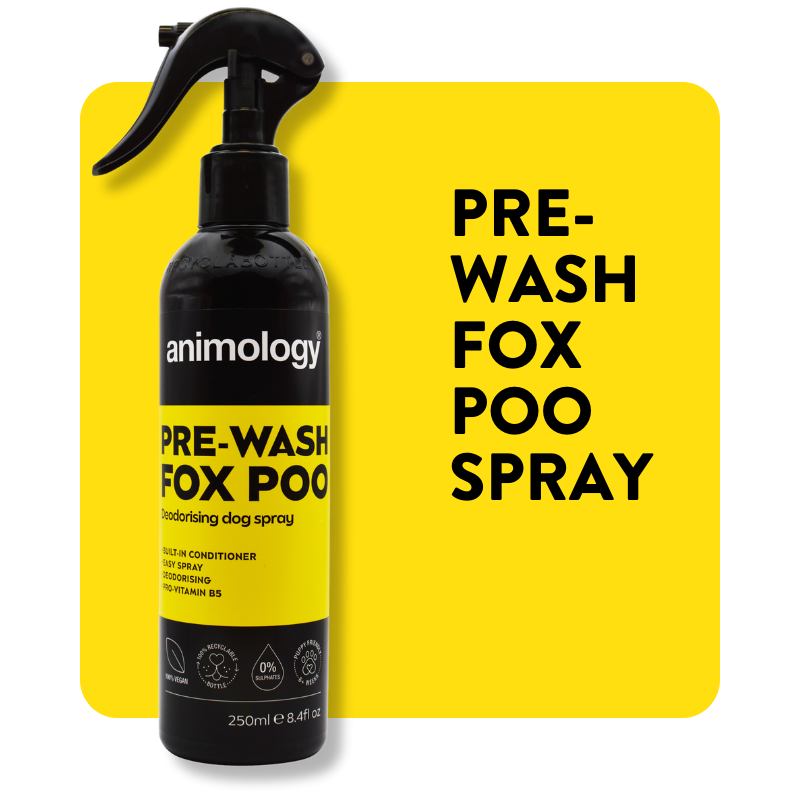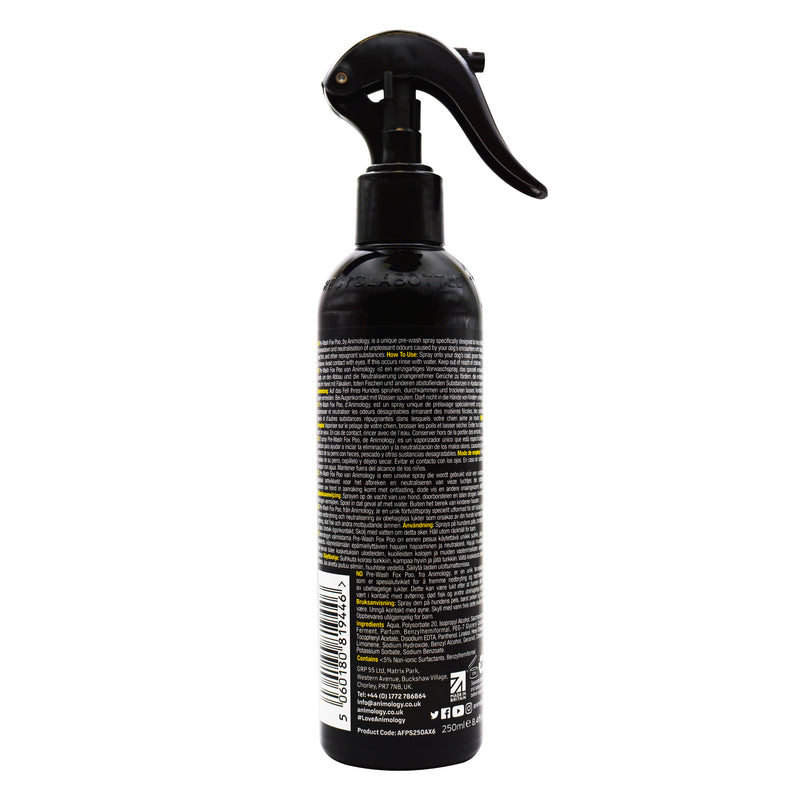 Pre-wash Fox Poo Deodorising Dog Spray 250ml
Unique pre-wash deodorising formulation with an 'easy spray' function

An effective pre-wash solution to start the breakdown process of foul odours, faeces and dead fish
Enriched with a Pro-vitamin B5
Infused with our 'Signature' scent with deodorising properties
Built-in Conditioner
pH Balanced
Puppy friendly (+6 weeks)
This NEW product is built on the foundation of Animology's bestselling and award winning Fox Poo Shampoo and is designed to start dealing with the issues that come with rolling in stinky things before you're able to get them in the bath. 

Product description
Pre-Wash Fox Poo, by Animology, is a unique pre-wash spray specifically designed to help initiate the breakdown and neutralisation of unpleasant odours caused by your dog's encounters with faeces, dead fish, and other repugnant substances.
Directions for use
Spray onto your dog's coat, groom through and leave. Avoid contact with eyes. If this occurs rinse with water. Keep out of reach of children.