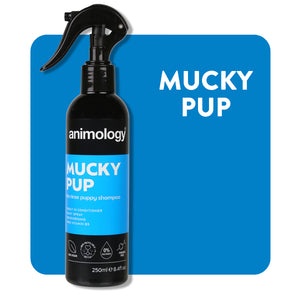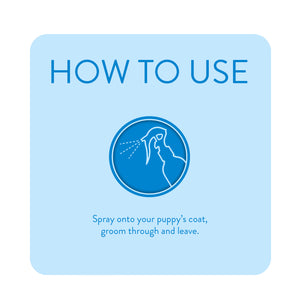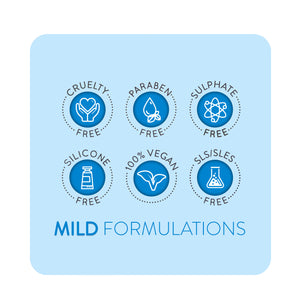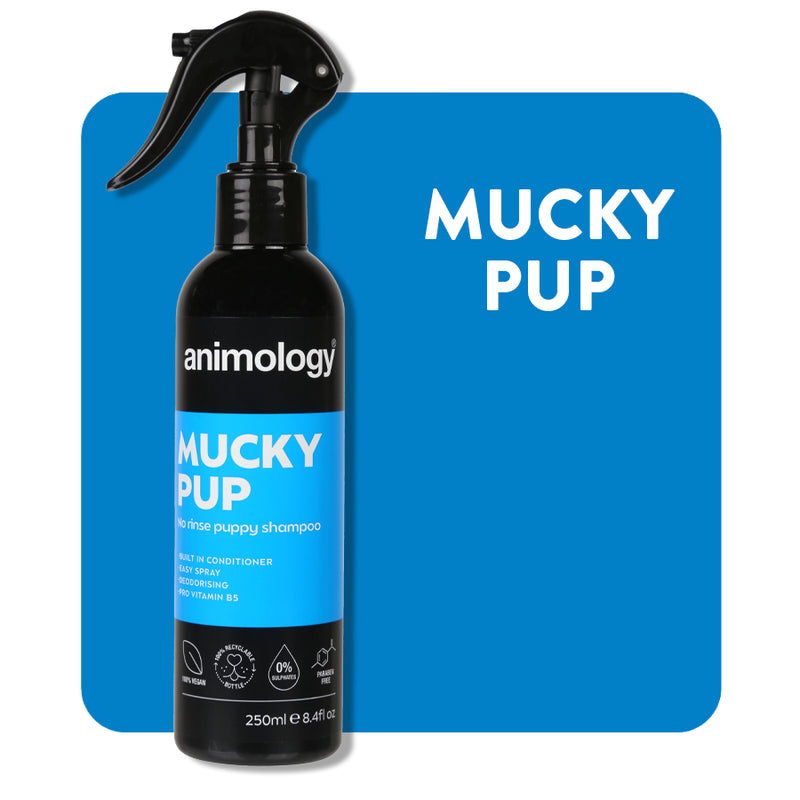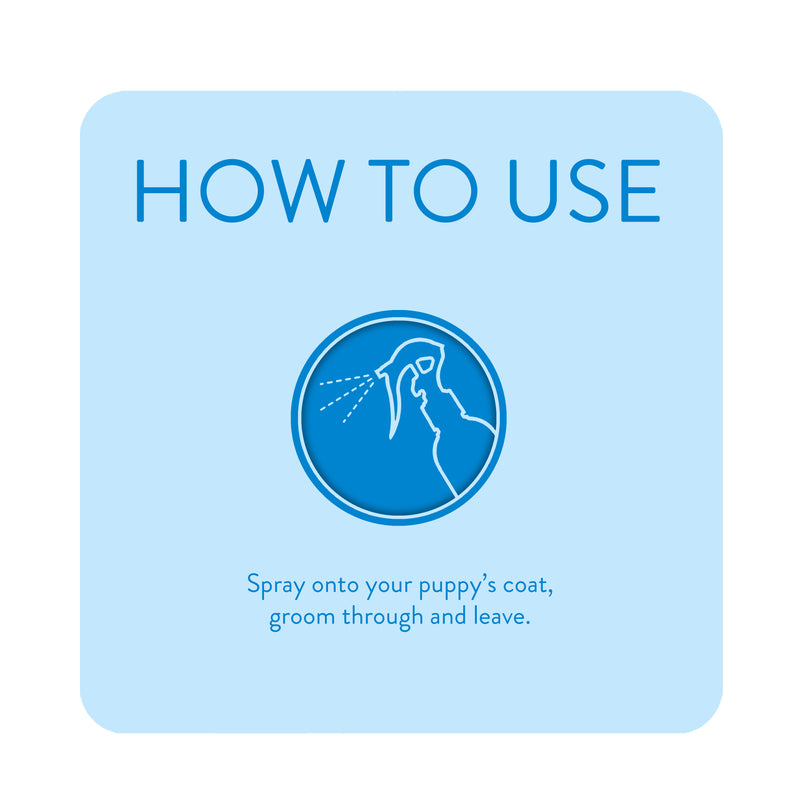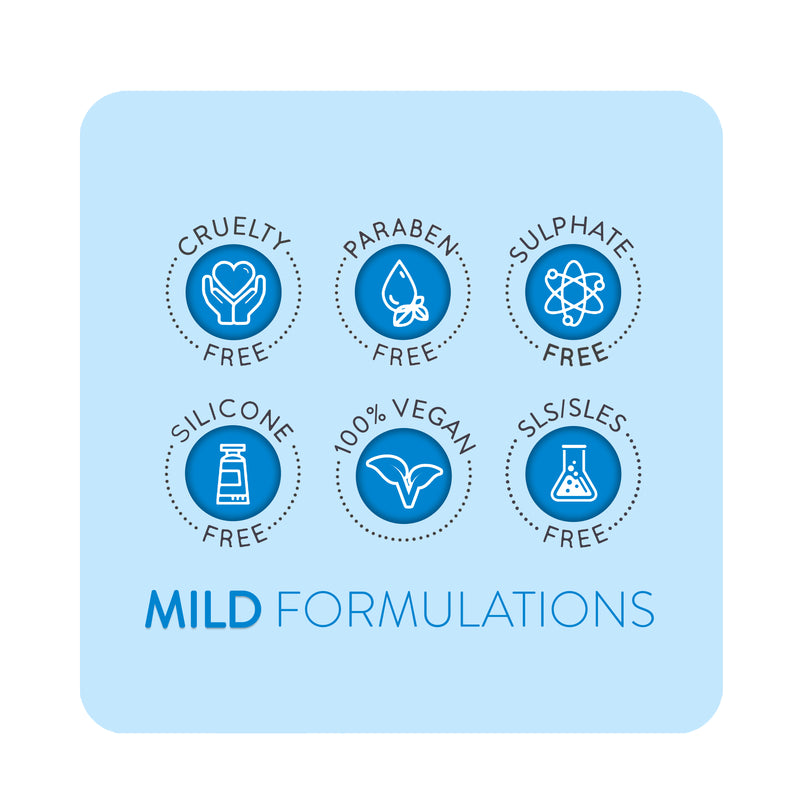 Mucky Pup No Rinse Puppy Shampoo 250ml
Deodorises and removes dirt
Mild and pH balanced formulation
Infused with our 'Puppy' scent for a fresh smelling coat
Mucky Pup is a vitamin and conditioner enriched no-rinse puppy shampoo spray with a deep cleaning action that removes dirt and odour.
Product description
Mucky Pup is a mild no-rinse puppy shampoo spray that helps to effectively remove dirt and odour from your puppy's coat. Ideal for use as a 'spot cleaner', the spray is great for use on the go or for a quick clean between washes. Simply spray it on your puppy's coat and groom it through. All Animology leave-in dog sprays are vitamin and conditioner enriched to help maintain the health, strength and condition of your dog's coat. Each spray is also deodorising, helping to keep your dog's coat fresher for longer between washes. The Animology no-rinse shampoo sprays are a great way to help keep your dog clean between washes, effectively loosening dirt, helping to keep your dog clean and fresh.
Directions for use
Truly amazing!
My labrador pup is a proper roller, fix poo, horse poo, the stickier the better! This is truly amazing, when I cant hose her down (colder weather) I wipe off the worst of it then spray this and she smells gorgeous. No lingering fox poo smell at all. I would highly recommend.
Fantastic!
As Chester loves to get absolutely dirty and muddy they are days you just dont have time to give them the full bath treatment so this is an absolute fantastic alternative. A few spray and brush and he smells amazing, and even leaves his coat with a little sparkle ??
In between baths!
As Bear is always in and out of flowerbeds, running on the beach and rolling around in the woods, we wanted something we were able to use in between baths. He really is the definition of a Mucky Pup and so this product fit perfectly. I love that with a few sprays and a brush, he smells clean and fresh and his fur is soft and fluffy. Its a quick and easy way to clean him and ensures he never has a smelly dog odor to him! We only needed about 5 sprays to cover his whole body and this was enough to do the job! I would definitely say that this is a must for anyone with a puppy as it truly is a life saver!