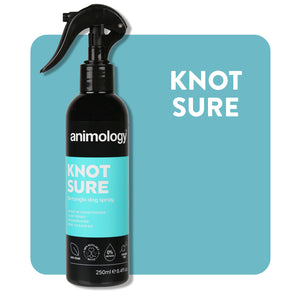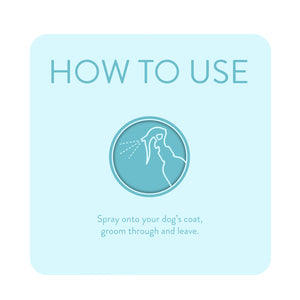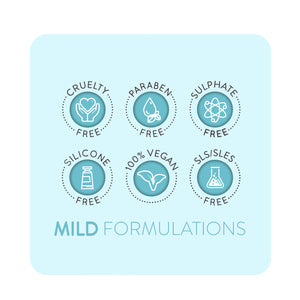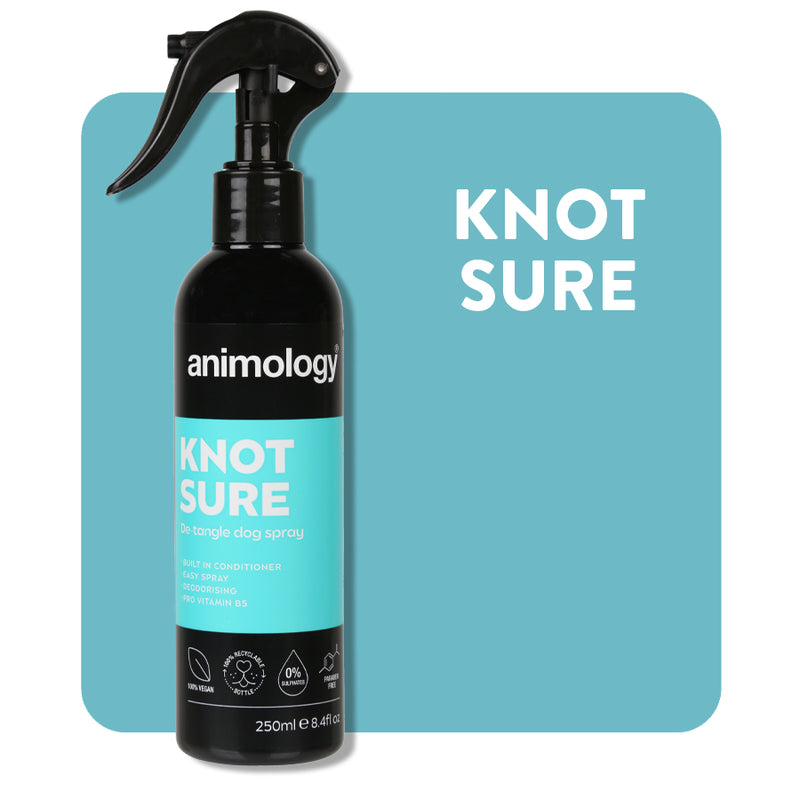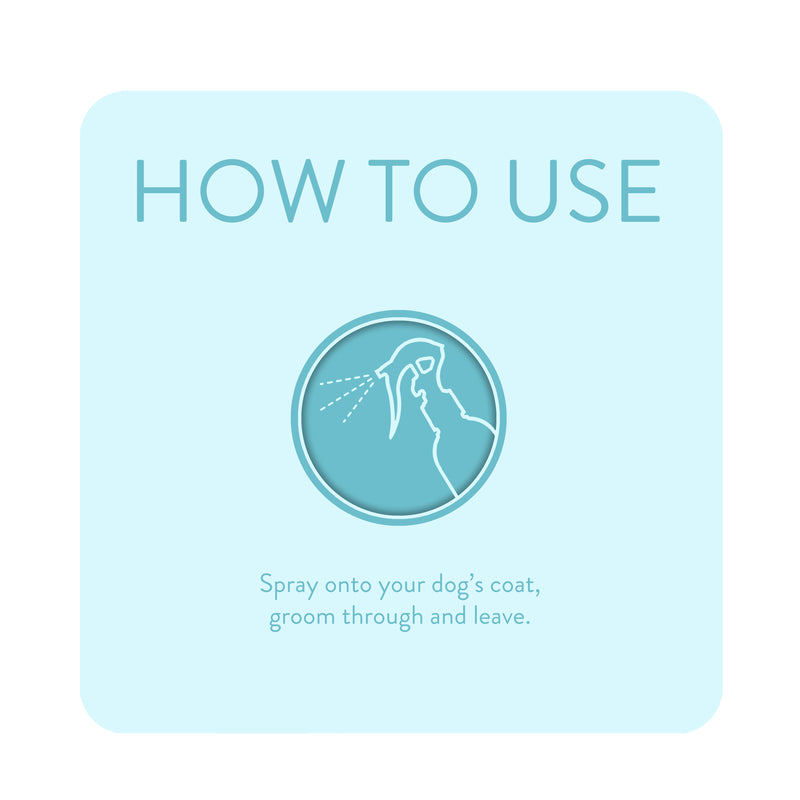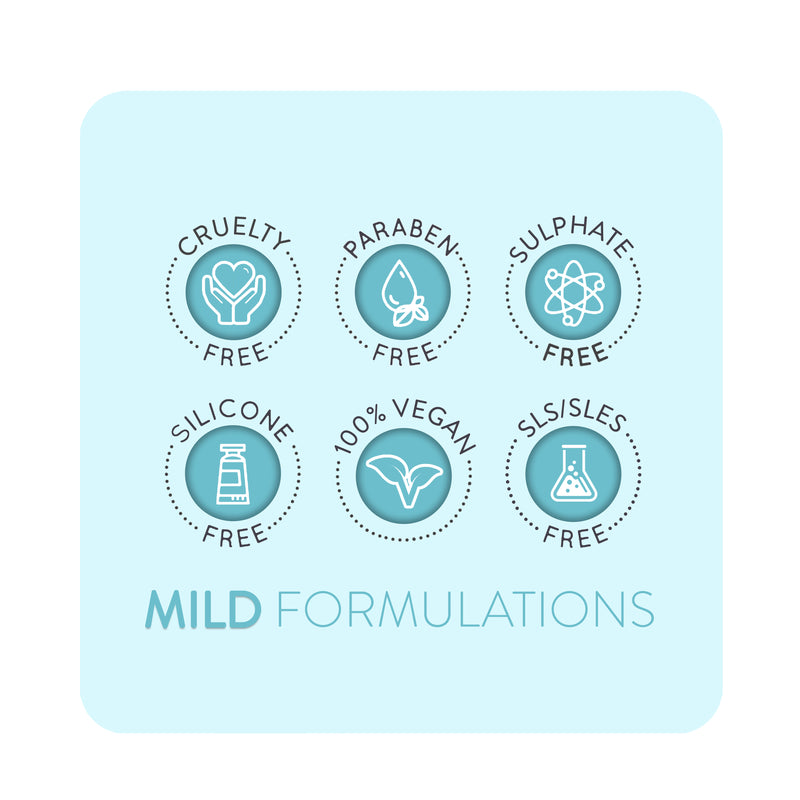 Knot Sure De-Tangle Dog Spray 250ml
Deodorising anti-tangle spray
Mild and pH balanced formulation
Infused with our 'Signature' scent for a fresh smelling coat
Knot Sure is an anti-tangle dog spray enriched with vitamins and conditioners that helps to remove knots, tangles & matted hair from your dog's coat.
Product description
Knot Sure is a deodorising de-tangle dog spray that helps to effectively remove tangles from your dog's coat. Simply spray it on your dog's coat and groom it through. Infused with our 'Signature' scent this leave-on spray also helps to keep your dog's coat smelling clean and fresh between washes. All Animology leave-in dog sprays are vitamin and conditioner enriched to help maintain the health, strength and condition of your dog's coat. Each spray is also deodorising, helping to keep your dog's coat fresher for longer between washes. The Animology no-rinse shampoo sprays (Mucky Pup and Dirty Dog) are a great way to help keep your dog clean between washes, effectively loosening dirt, helping to keep your dog clean and fresh.
Directions for use
Excellent
We have a very wiggly Cockerpoo who doesn't like to be brushes and this spray is very helpful in getting his knots out.
Brilliant
Our English springer's ears are constantly full of leaves, twigs, sticky buds & other questionable debris! This spray is great for de-cluttering & smells great, leaving her ears silky soft.
KNOT SURE
Useed on my two RoughCollies great for tangled fur around their ears their long feathering on their front legs and a must for their long petticoats no more giving it tugs and pulls.
Knot Sure?
I use the Knot Sure on my Miniature Schnauzer spray it on the knot then gently ease out the tuggie