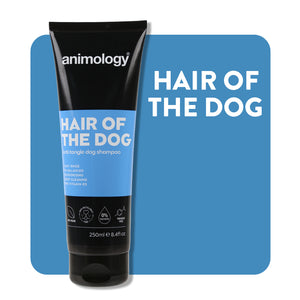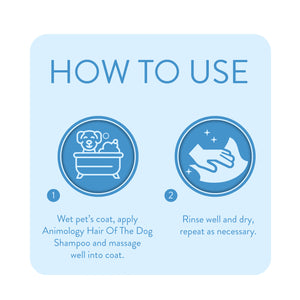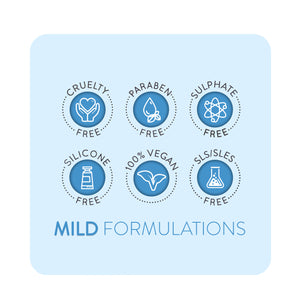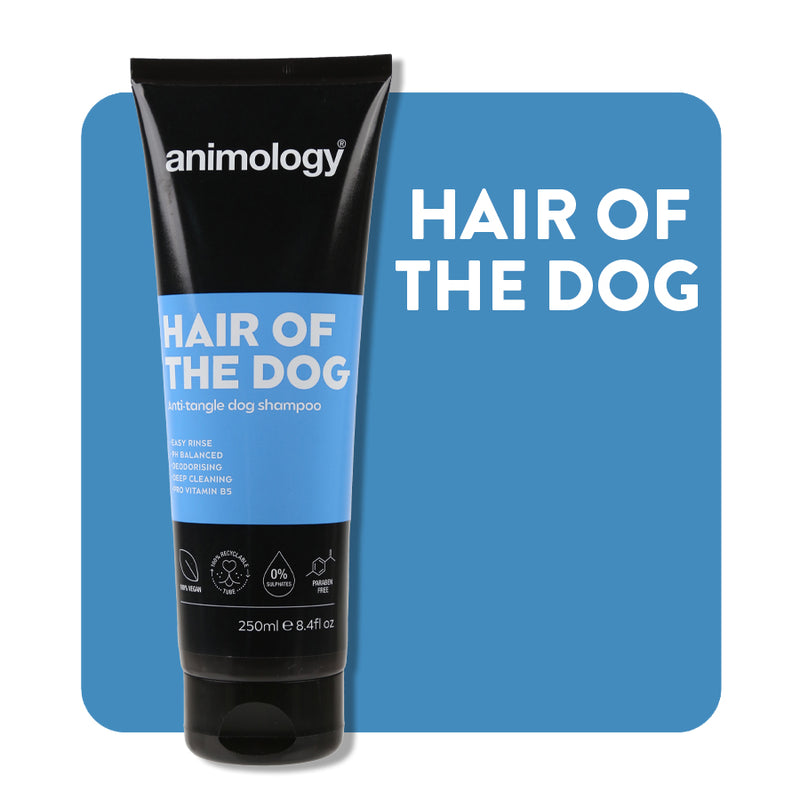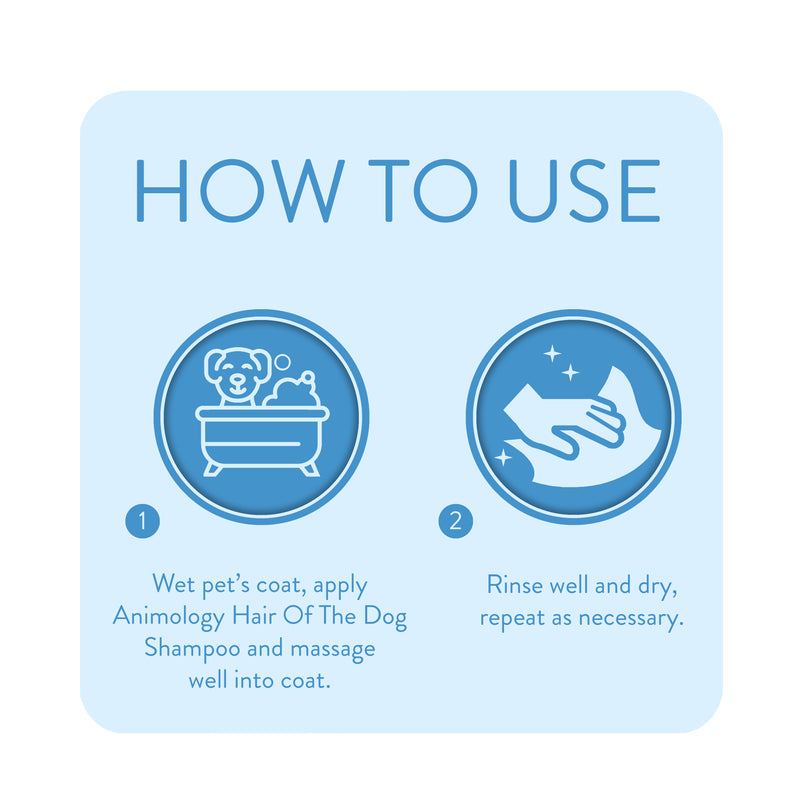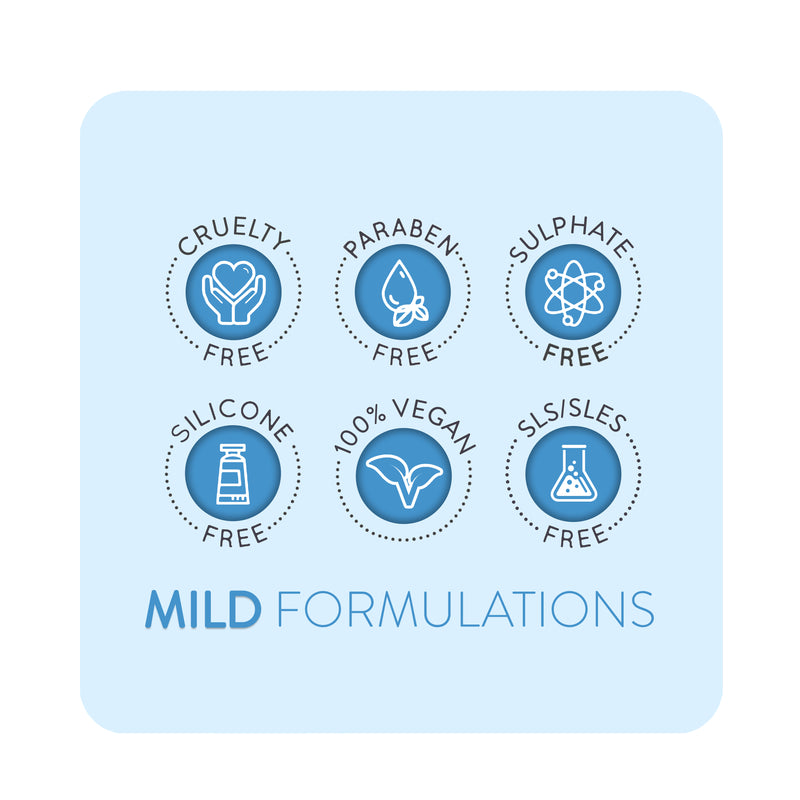 Hair of the Dog Anti-Tangle Dog Shampoo 250ml
Mild, deep cleaning formulation
Built in conditioner for a healthy coat
Infused with our 'Signature' scent for a fresh smelling coat
Hair of the Dog is an anti-tangle dog shampoo enriched with vitamins and conditioners that helps to remove knots, tangles and matted hair from your dog's coat.
Product description
Hair of the Dog is a anti-tangle dog shampoo suitable for cleaning, deodorising and conditioning. With built in conditioner and pro-vitamin B5, Hair of the Dog helps to keep your dog's coat beautifully clean and healthy. Hair of the Dog also has a detangling property which helps to remove knots, tangles, and matted hair. All Animology dog shampoos have a mild yet deep cleaning action that removes dirt and odour without stripping the coat of its essential oils. Our 'easy rinse' formulation keeps washing time to a minimum, while the built-in conditioner and Pro-Vitamin B5 help to improve the health, strength and condition of your dog's coat.
Directions for use
Nice and fresh!
Nice mild and fresh fragrance and really easy to rinse with no excess foaming will definatley be using again ??
Fantastic!
Knot Sure & Hair of the Dog are both recent purchases. I have two Shih Tzus who can get knotty one worse than the other and both products have been fantastic and the shampoo leaves their coats so soft, I wish Id found out about them before!