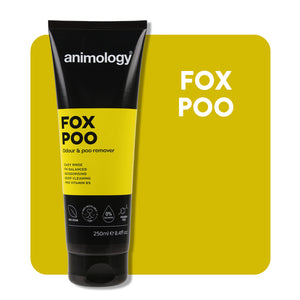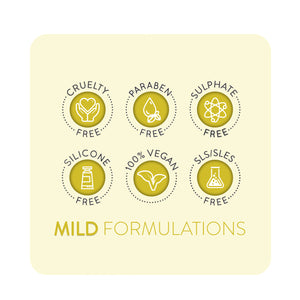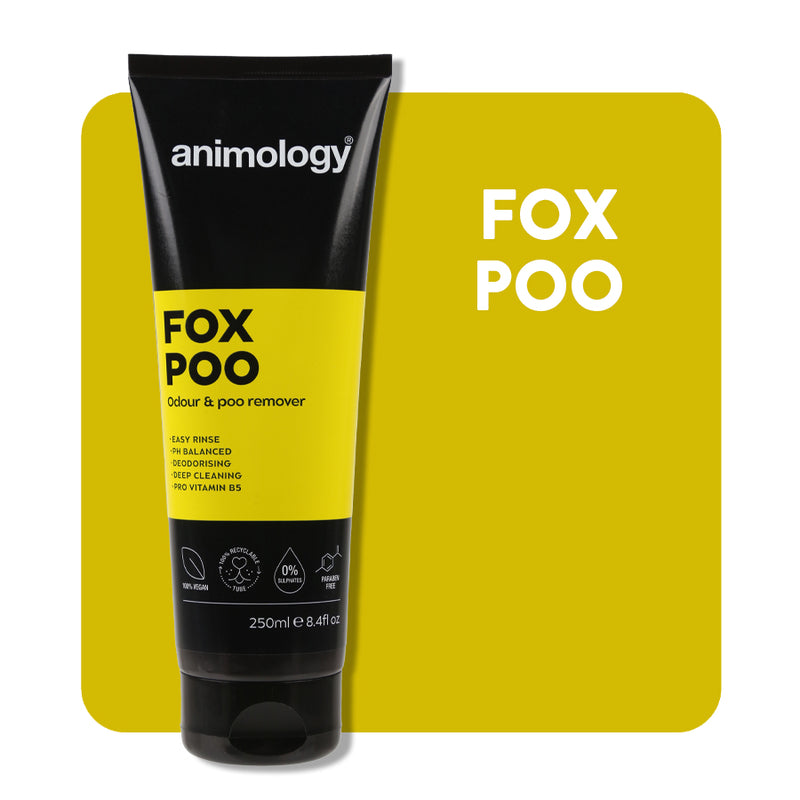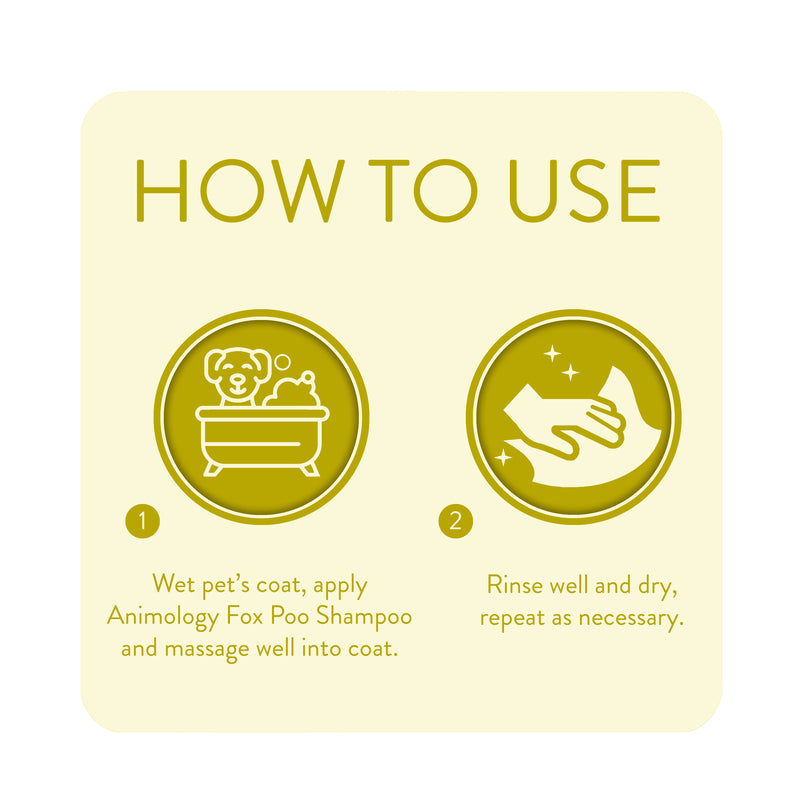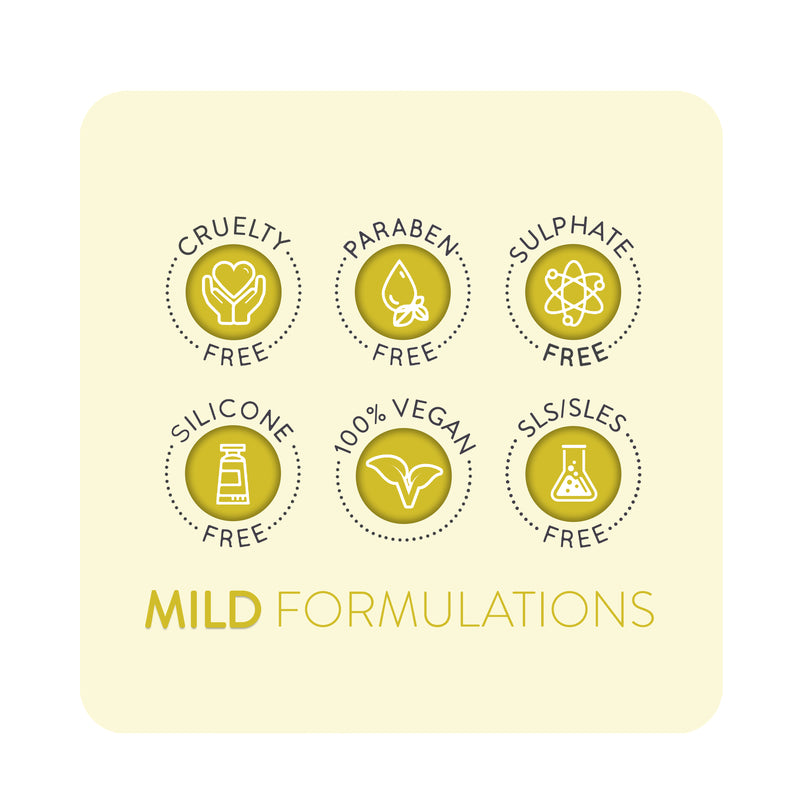 Fox Poo Dog Shampoo 250ml
Deep cleaning and deodorising formulation
Infused with our 'Signature' scent for a fresh smelling coat
Built in conditioner for a healthy coat
Suitable for all breeds
Fox Poo is an award winning deep cleaning dog shampoo which effectively removes stubborn fox poo and other foul odours from your dog's coat.
Product description
Fox Poo dog shampoo has been specially formulated to effectively remove fox poo and other foul odours from your dog's coat. Deep cleaning with built in conditioner and pro-vitamin B5, it helps to keep your dog's coat beautifully clean and healthy. Fox Poo can be used on all coat and skin types including sensitive skin, and is suitable for all dogs from 6 weeks old. All Animology dog shampoos have a mild yet deep cleaning action that removes dirt and odour without stripping the coat of its essential oils. Our 'easy rinse' formulation keeps washing time to a minimum, while the built-in conditioner and Pro-Vitamin B5 help to improve the health, strength and condition of your dog's coat.
Directions for use
Lovely Products Superb Company
Ordered the dog fox poo shampoo together with two other quality products on a 3 for 2 offer and by mistake one of the items was the wrong one. Contacted customer services and spoke with the delightful manager and she rectified the problem following day the correct item arrived first class service product and company
Shampoo and dog deodorant.
Love these products. Got a shampoo as a prize at a dog show one year snd have used them on two of my dogs. They have been great and the Fox Poo shampoo really takes the smell away. The Stinky Dog spray is godd for all those soggy doggy smells.
Brilliant
My puppy gets very dirty on walks I have been using a puppy shampoo and he just didn't smell clean. I used this today and left it on a for a few minutes beforenrinsing he smells amazing! Highly recommend. His coat much cleaner with a lovely smell 10/10. Can't smell any fox poo this stuff is great
Smells amazing!
We first got this when my dog rolled in fox poo and after a bath with some generic shampoo he still stank - so glad we found Fox Poo shampoo! He was cleaned up in no time and the product smells so good that it's our go to choice for every bath time.
FOX POO is the best!!
I have an elderly dog who gets a bit poo and anal gland messy from time to time. I have tried cleaning him with other products with no luck. FOX POO Is fantastic!! Had him cleaned up in no time. I had been worried about how I was going to keep him clean and comfortable, was such a relief to find FOX POO!