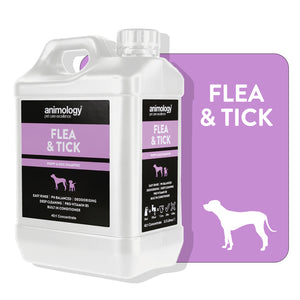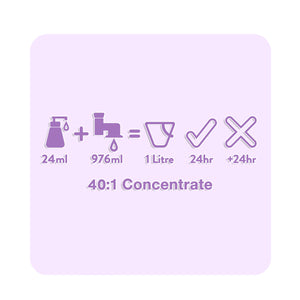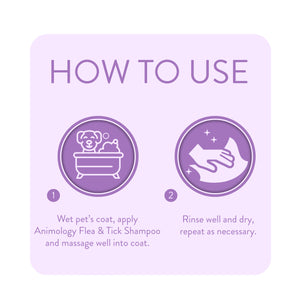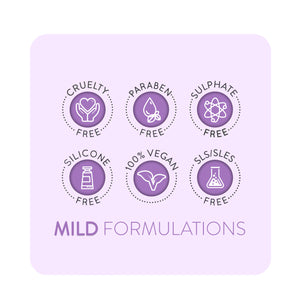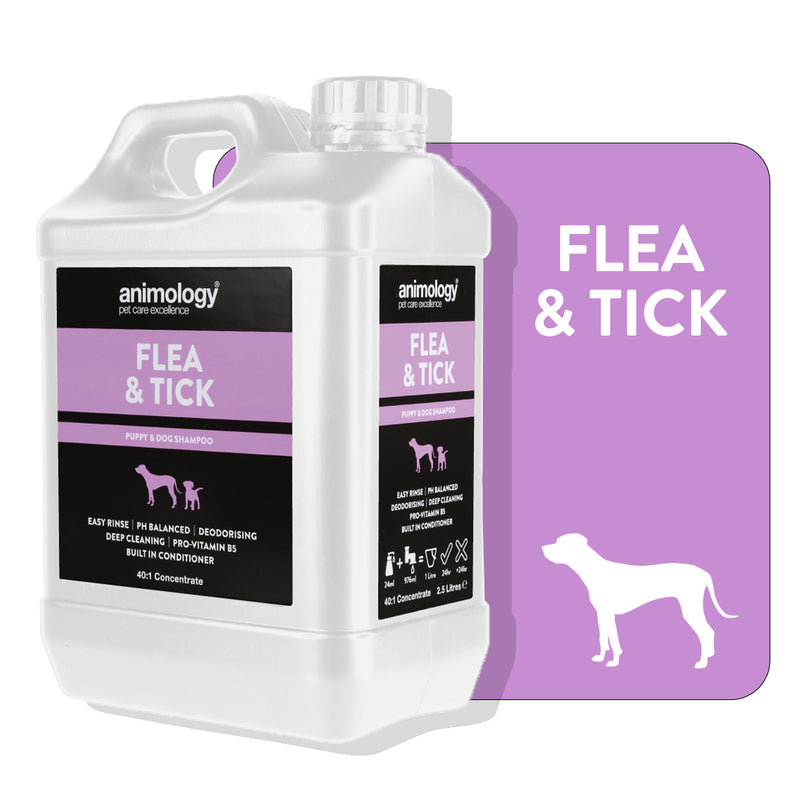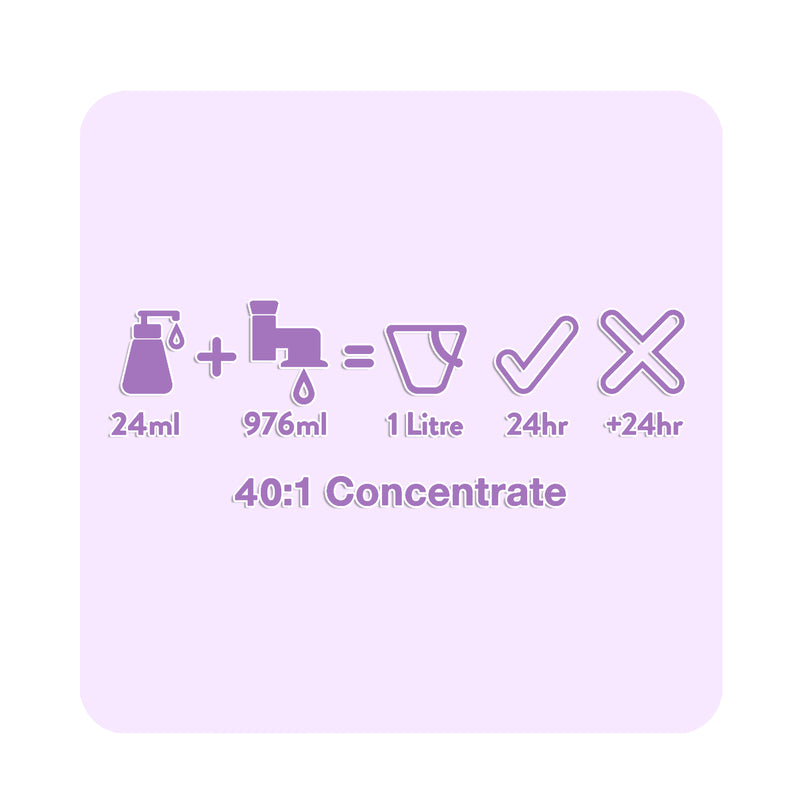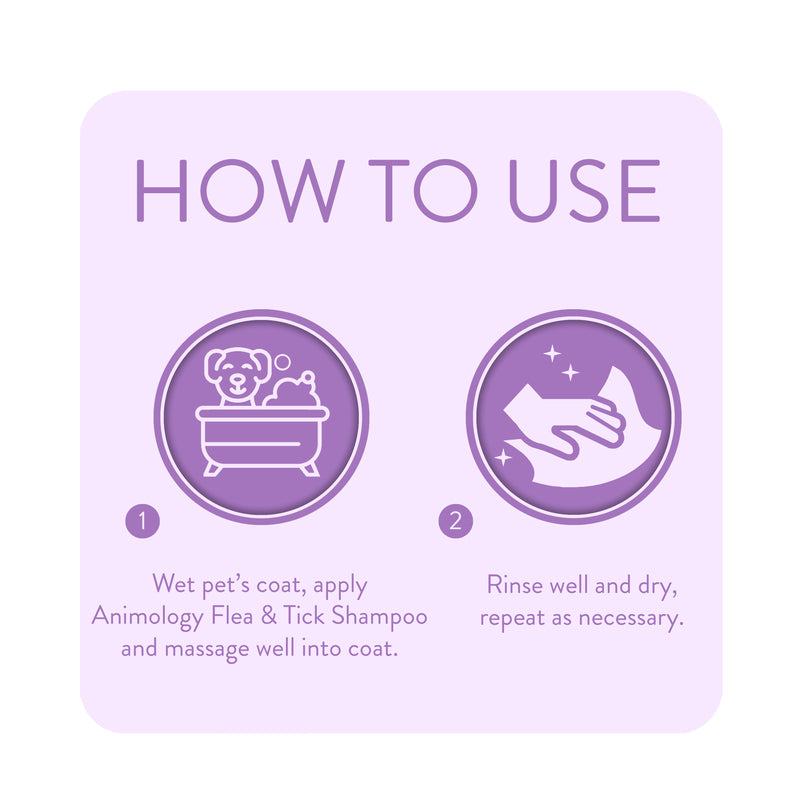 Flea and Tick Dog Shampoo 2.5L
*NEW & IMPROVED FORMULATION*
Flea & Tick is a vitamin enriched dog shampoo that helps wash fleas and ticks out of your dog's coat, and helps to soothe irritated bitten skin.
Mild, deep cleaning formulation
Built in conditioner for a healthy coat
Infused with our 'Medicated' tea tree scent
100% Vegan
Flea & Tick is a soothing dog shampoo which helps to wash out fleas and ticks from your dogs coat. Enriched with tea tree and neem oil, it helps to soothe irritated bitten skin.
With built in conditioner and pro-vitamin B5, Flea & Tick also helps to keep your dog's coat beautifully clean and healthy.
All of our Animology 2.5L dog shampoos are concentrated by the power of 40:1, so in total 2.5L will actually make 104 litres.
All Animology dog shampoos have a mild yet deep cleaning action that removes dirt and odour without stripping the coat of its essential oils. Our 'easy rinse' formulation keeps washing time to a minimum, while the built-in conditioner and Pro-Vitamin B5 help to improve the health, strength and condition of your dog's coat.
Itchy dog
Bought this item based on reviews.
My dog still had a flea or two after spot on treatments so, thought I'd give this a go, to remove the pesky blighters.
Product is easy to use, lathers well and smells good.
Unfortunately, this has not been the success I'd expected. I applied the shampoo and massaged in, rubbed and gently pressed it in to every inch of the dog ( cockerpoo ).
It's quite a workout, as the dogs not to keen on being bathed. I also combed the shampoo though her coat.
Smells great, dog still has a flea somewhere.
PS house had already been sprayed and vacuumed many times to avoid reinfection.
The very best shampoo
Having tried every dog Shampoo available to me, This is without a doubt the finest that money can buy. Used on 6 month old West Highland White Terrier who had matted hair. After just one wash she is looking perfectly presentable and fluffy like a newborn chick.
Brilliant!
Brilliant. Does the job perfectly
My Favourite!
By far one of my favourite products here! Ever since using this Chester has never had a problem with fleas. Theres many flea shampoos out there and they never seem to work but this truly does. Dont believe me, go and try it yourself! ??