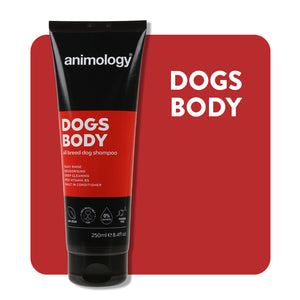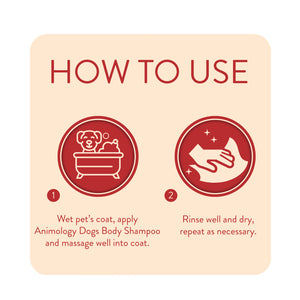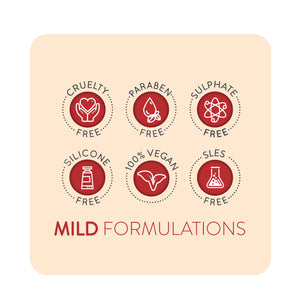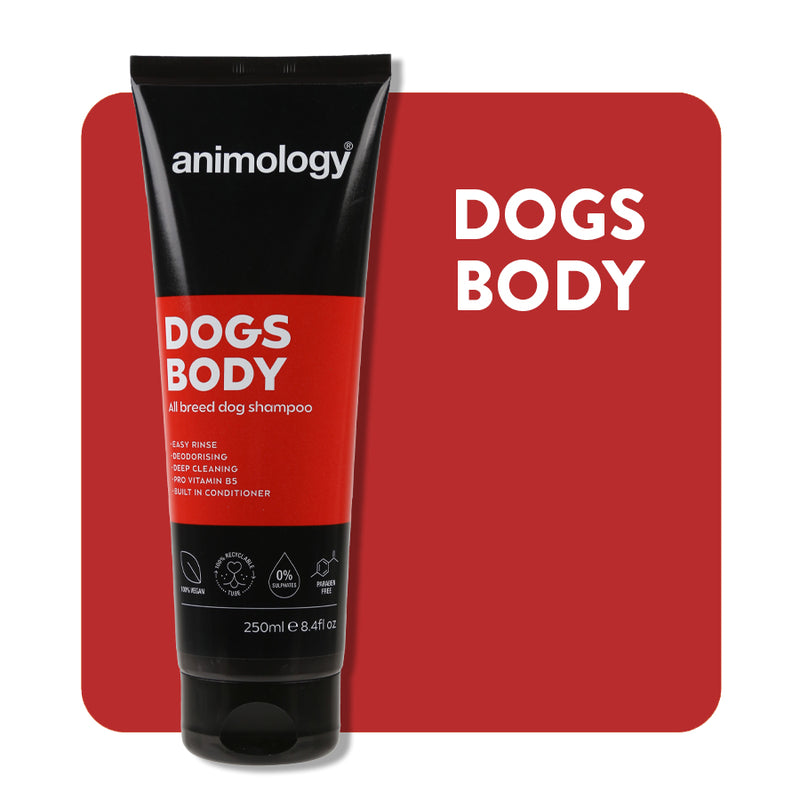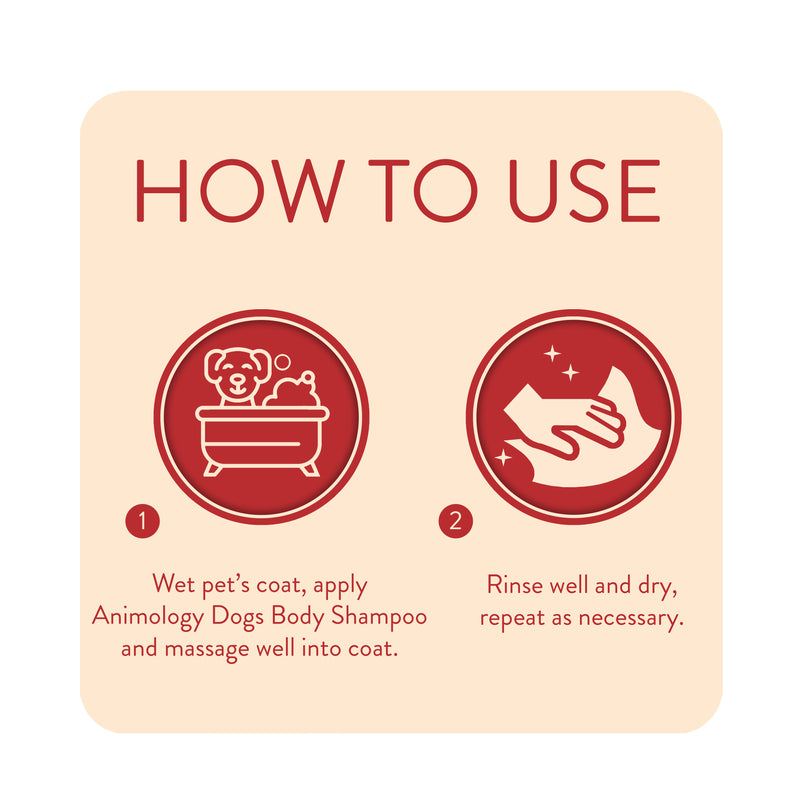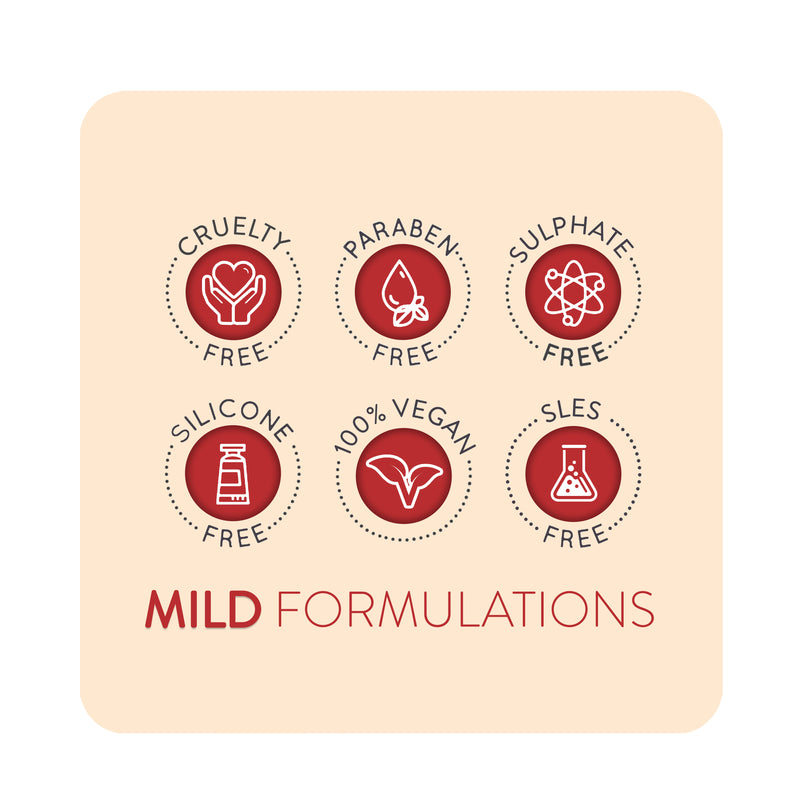 Dogs Body Dog Shampoo 250ml
Mild, deep cleaning formulation
Built in conditioner for a healthy coat
Infused with our 'Signature' scent for a fresh smelling coat
Suitable for all breeds
Dogs Body is an all-breed dog shampoo, enriched with vitamins and conditioners. It has a mild yet deep cleaning action that removes dirt and odour.
Product description
Dogs Body shampoo is an all-breed dog shampoo suitable for cleaning, deodorising and conditioning. With built in conditioner and pro-vitamin B5, Dogs Body helps to keep your dog's coat beautifully clean and healthy. Dogs Body can be used on all coat and skin types including sensitive skin, and is suitable for all dogs from 6 weeks old. All Animology dog shampoos have a mild yet deep cleaning action that removes dirt and odour without stripping the coat of its essential oils. Our 'easy rinse' formulation keeps washing time to a minimum, while the built-in conditioner and Pro-Vitamin B5 help to improve the health, strength and condition of your dog's coat.
Directions for use
So Good!
Honestly I have wondered about trying this on my own hair, its so good! My dog loves a shower and I only ever use this on him. No skin irritation and it leaves his hair silky, glossy and tangle free (long haired dachshund). He is frequently complimented on how beautiful and shiny his coat is. Wouldnt be without it!
Our favourite!
By far our favourite Animology Shampoo, creates lots of bubbles which is perfect for our long and thick fur dog, smells great, it did take three rinses to get all the product out of our dogs coat but overall gives a brilliant wash and we didnt have to use much of the product at all. We would defiantly recommend to friends and family.