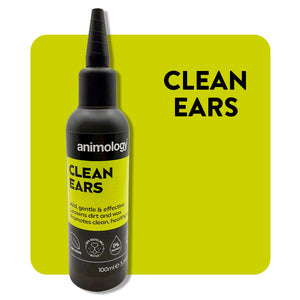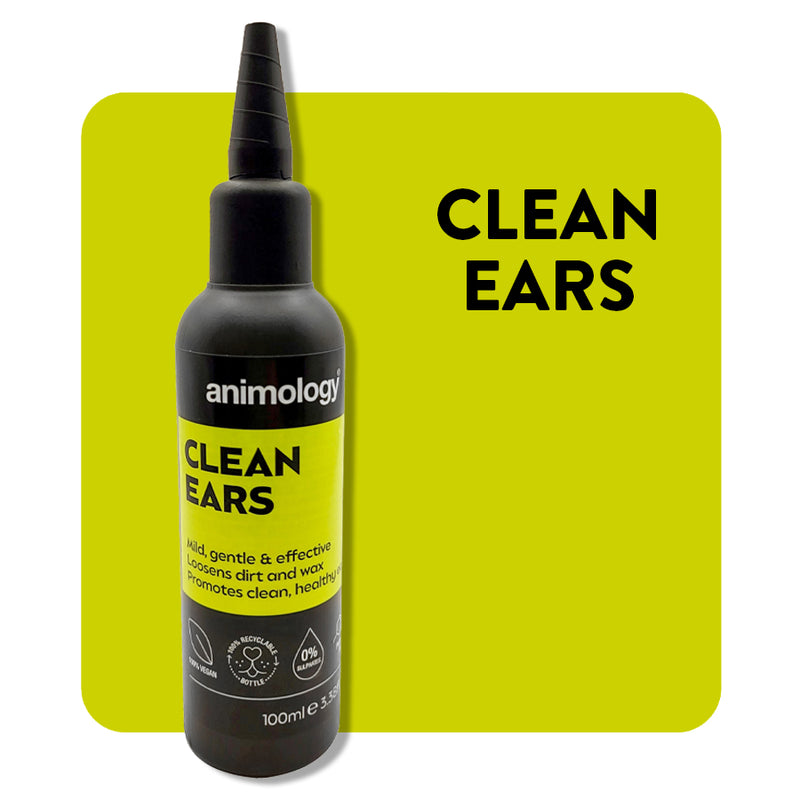 Clean Ears 100ml
100% Vegan
Paraben Free
No sulphates
Mild solution

Clean Ears by Animology is a mild and effective cleansing solution, designed to help soften and remove wax, dirt and other debris from dog's ears.
Product description
Clean Ears alleviates irritation and promotes clean, healthy ears. With a directional nozzle for easy application, regular use as part of your usual grooming routine can help remove wax and reduce the build up of dirt. 
Directions for use
Simply add a few drops of Animology Clean Ears into the ear of the dog and gently massage to aid even distribution within the ear. Gently wipe the ears with a cotton wool ball or soft cloth, repeat as necessary. Do not use cotton buds or insert anything deep into the ear canal.
Very good.
Seems to do the job well.