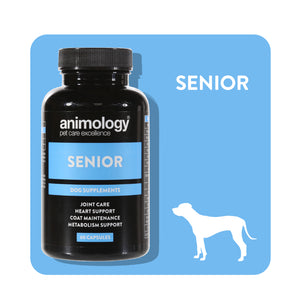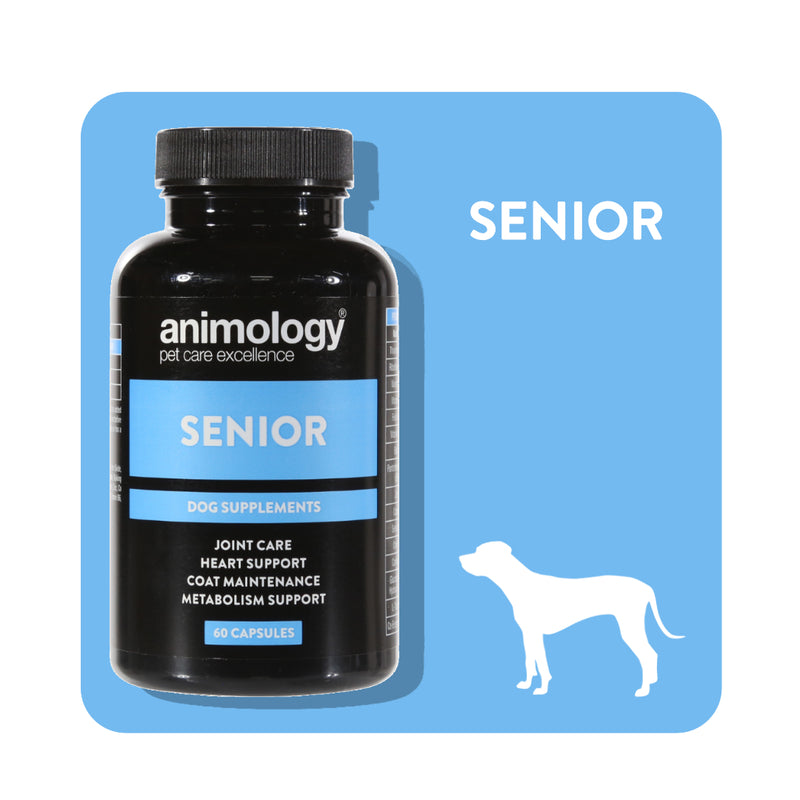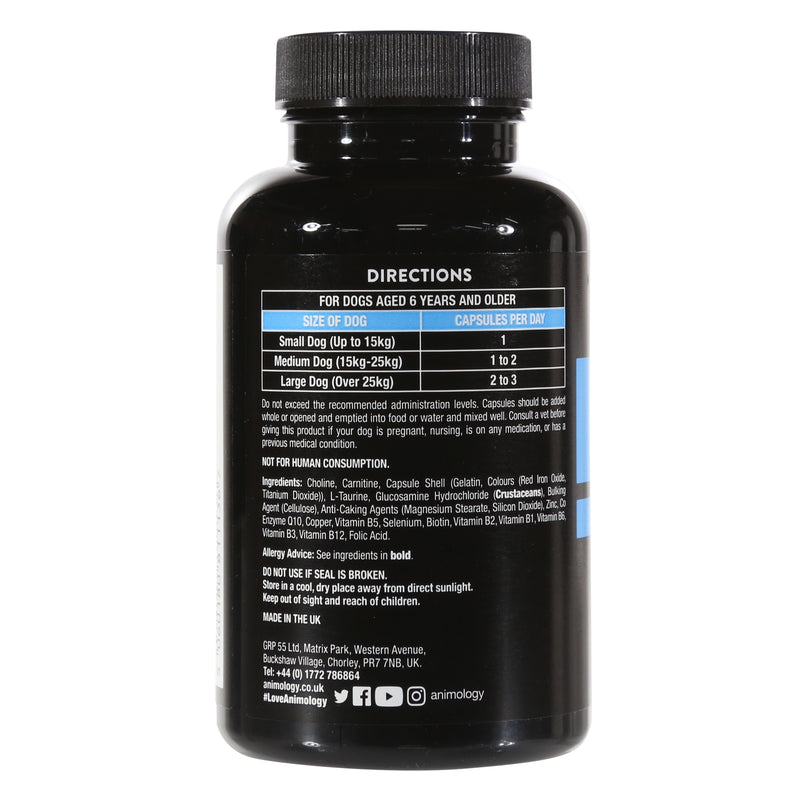 Senior Dog Supplement
Ideal for joint care
Supports coat vitality
Healthy heart support
A dog supplement containing essential ingredients to help support for your dog in their senior years.
Product description
Senior supplements have been specifically developed to provide targeted support for aging joints, help improve energy levels, provide healthy heart support and keep your dog's coat in great condition throughout their senior years. The Senior supplements are suitable for dogs of 6 years of age and above. Each supplement comes in an easy-to-use capsule which can be given to you dog whole, or pulled apart, emptied and mixed into your dog's food or water. Contains 60 capsules. Animology's range of dog vitamins and supplements have been developed using essential ingredients to help support your dog's health and wellbeing. Each product in the range has been specially formulated to provide nutritional support for your dog's specific requirements.
Good product
I think they are helping her but only been taking them a couple of weeks
Mobility
Bought the mobility supplement which is in powder form. Simple to sprinkle and mix into dogs food. She is 13 and sure it's having a positive effect.
Supplement
My dogs seem to like it so no problem with that they have only been on it fo 4days so can't comment on results yet
Great product
I bought the senior supplement for my ten year old cross breed. He's been taking them for a couple of weeks and I can see a difference in him already. He has more energy when out on walks and seems more alert, thank you.