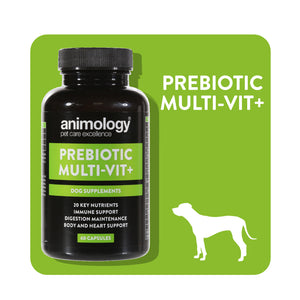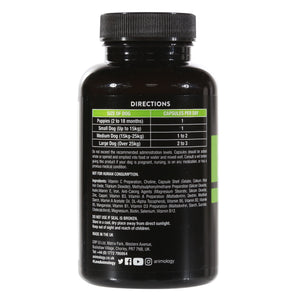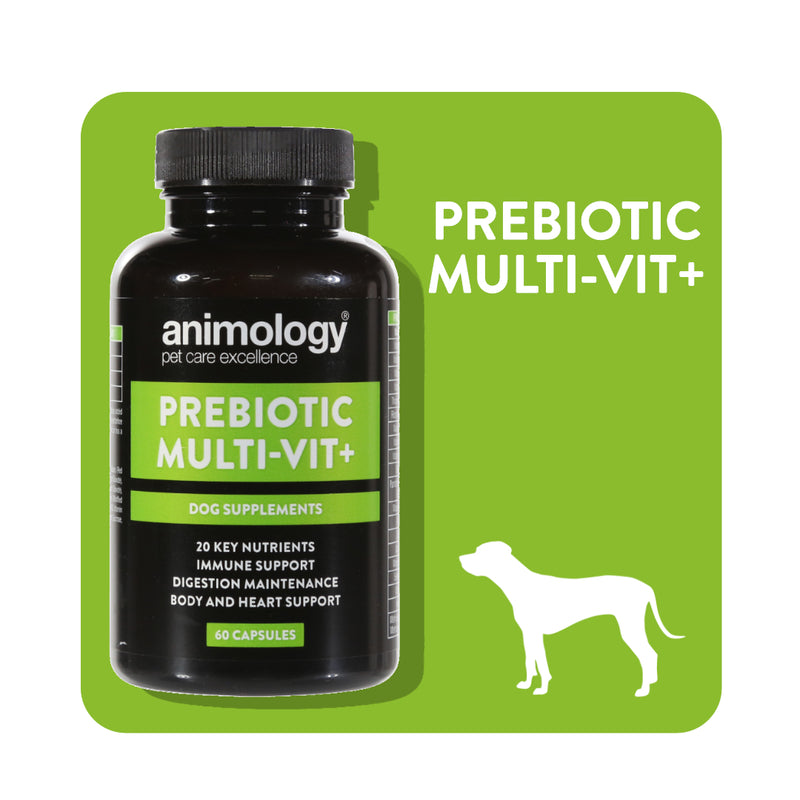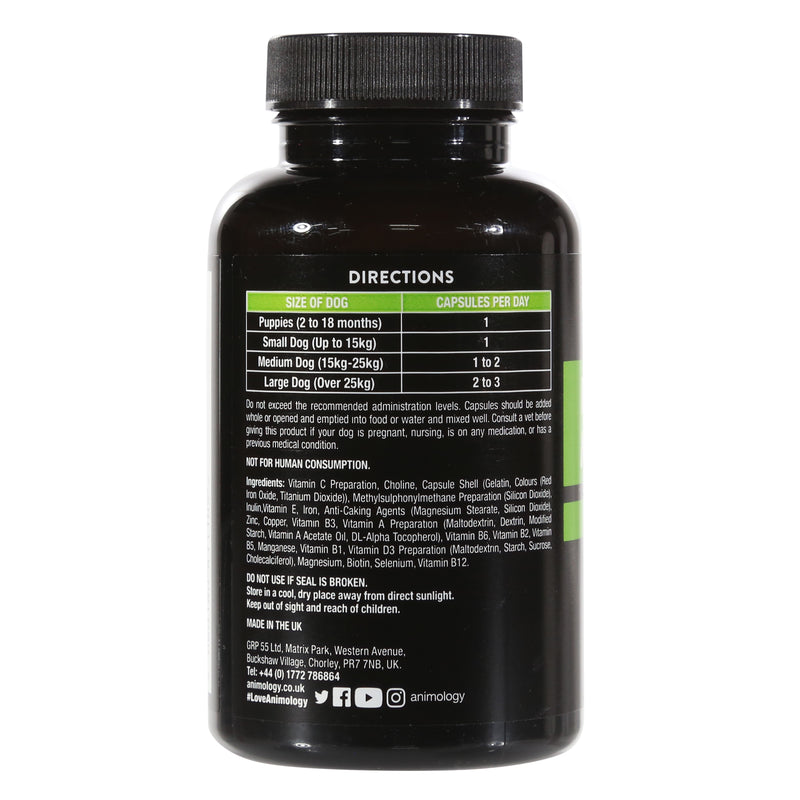 Prebiotic Multi-Vit+ Dog Supplement
Contains 18 essential vitamins and minerals
Ideal for joint care, flatulence and digestion
Helps support bowel function
A prebitotic and multi-vitamin dog supplement containing an essential balance of ingredients that are ideal for good canine health.
Product description
Prebiotic Multi-Vit+ supplements have been specifically developed to support your dog's overall health, as well as targeted support for joint care and digestive health. The capsules contain 18 vitamins and minerals, including vitamins C & E, choline, inulin and MSM which not only contribute to supporting your dog's overall health, but more specifically their bone, joint and digestive health too. Prebiotic Multi-Vit+ supplements are suitable for dogs from 2 months old. Each supplement comes in an easy-to-use capsule which can be given to you dog whole, or pulled apart, emptied and mixed into your dog's food or water. Contains 60 capsules. Animology's range of dog vitamins and supplements have been developed using essential ingredients to help support your dog's health and wellbeing. Each product in the range has been specially formulated to provide nutritional support for your dog's specific requirements.
Margaret,Northumberland.
Ideal for my staffy who has had Mast cell tumours,helps to boost his immune system.highly recommend.
Best prebiotic ever
This is the only product that works for my dog and I have tried EVERYTHING her digestive system is perfect now I would highly recommend this product and it is such a reasonable price
Helped my dogs digestion a little.
Prebiotic Multi-Vit+ Dog Supplement
I've seen no difference yet