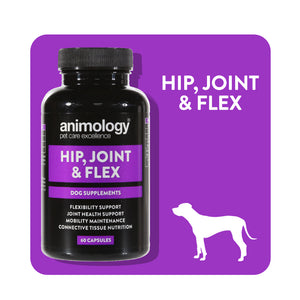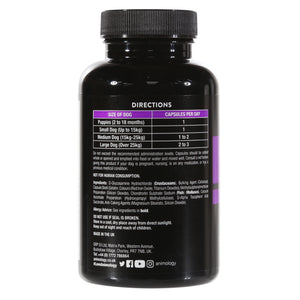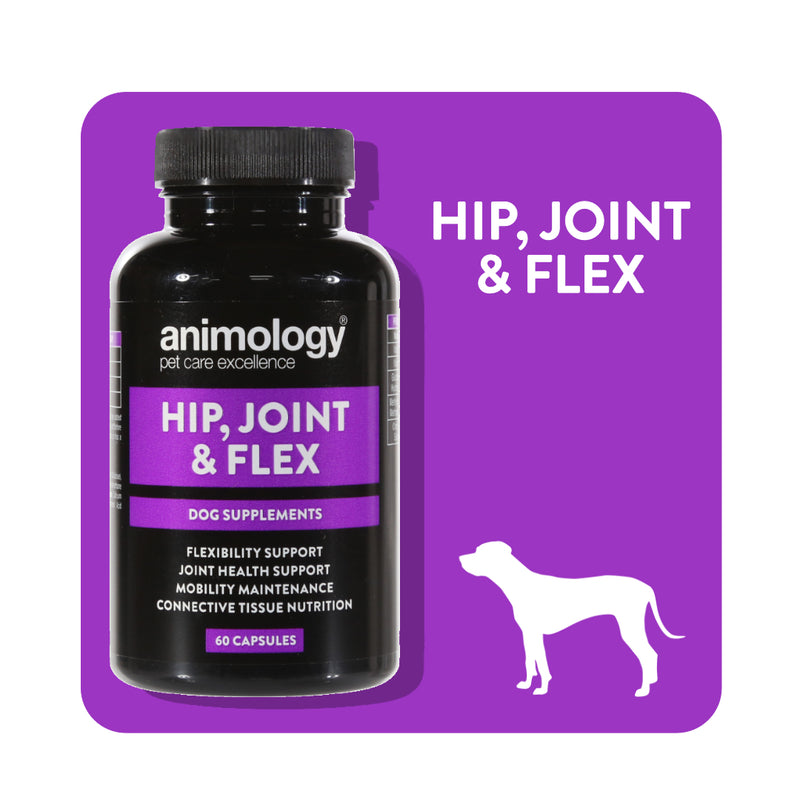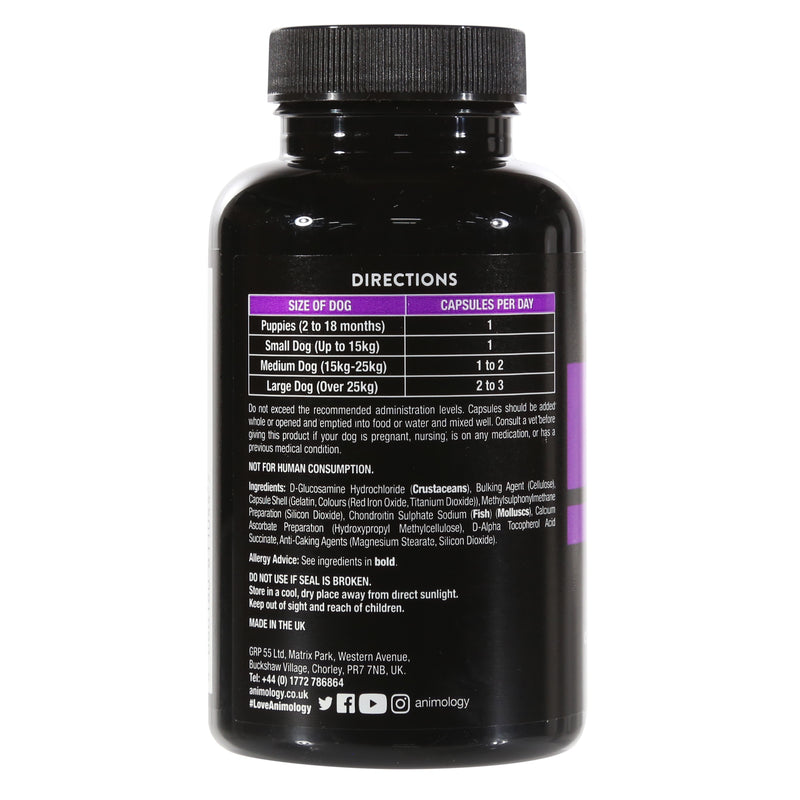 Hip, Joint and Flex Dog Supplement
Ideal for joint health support
Hip mobility maintenance
Helps support flexibility
A dog supplement developed to improve the overall condition, health and flexibility of your dog.
Product description
Hip, Joint & Flex supplements have been specifically developed to provide targeted support to the joints, hip mobility and connective tissue. In addition to the two key ingredients commonly used in joint supplements; Glucosamine and Chondroitin, the capsules also include MSM and Natural Vitamin E for superior joint care. Hip, Joint & Flex supplements are suitable for dogs from 2 months old. Each supplement comes in an easy-to-use capsule which can be given to you dog whole, or pulled apart, emptied and mixed into your dog's food or water. Contains 60 capsules. Animology's range of dog vitamins and supplements have been developed using essential ingredients to help support your dog's health and wellbeing. Each product in the range has been specially formulated to provide nutritional support for your dog's specific requirements.
Dog supplements
Arrive quite quickly no problems with them
Joint tablets
Our dog has had these for the last year and she seems to be fine.
I've started my girl on these waiting to see if they work xx
Supplements
I started my 15 yr old on this 10days ago he doesn't seem to mind the taste and does seem less stiff so I'll continue with it
Made so much of a difference to my 12-year-old Labrador who has arthritis in her back legs within three days. You could see the difference.