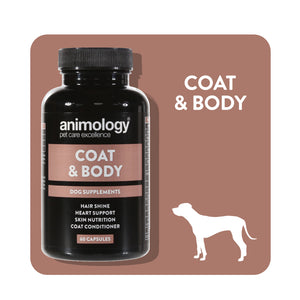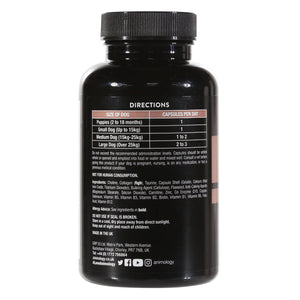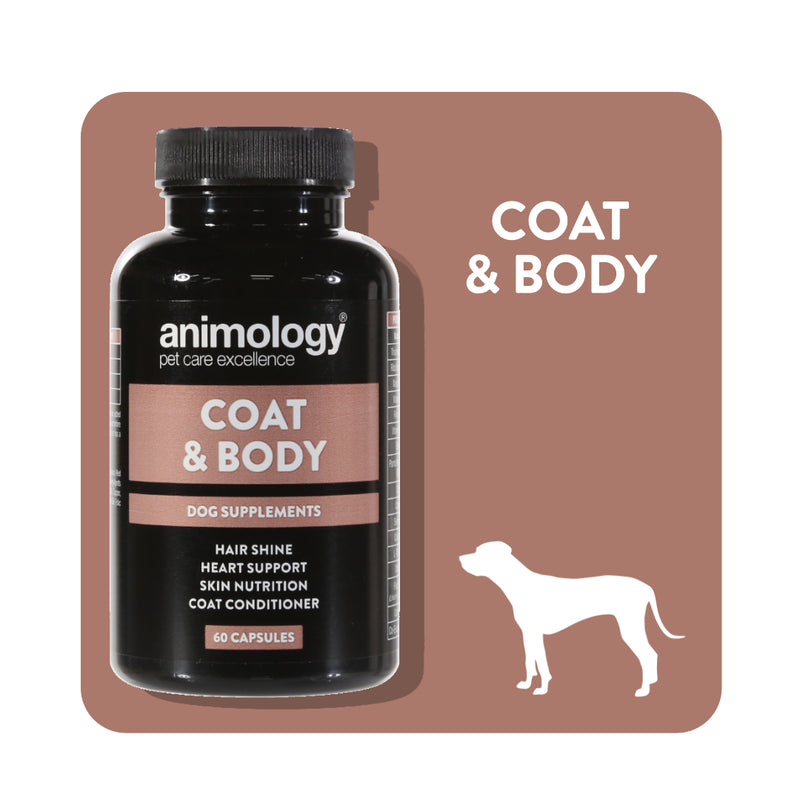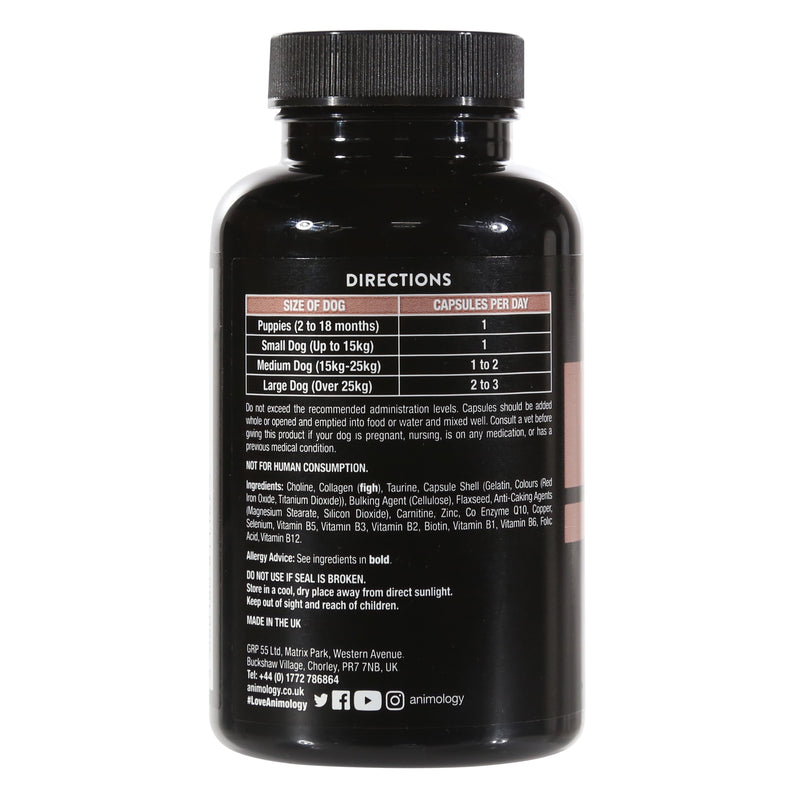 Coat & Body Dog Supplement
Helps improve coat condition and shine
Supports a healthy heart
Ideal for muscle maintenance
A dog supplement containing a combination of ingredients to help improve the overall condition, health & appearance of your dog's coat.
Product description
Coat & Body supplements have been specifically developed to provide targeted support to both your dog's coat & skin, and their internal health. The capsules contain both omega 3 and biotin to help maintain a healthy coat, alongside L-taurine and CoQ10 to support the heart and muscles. Coat & Body supplements are suitable for dogs from 2 months old. Each supplement comes in an easy-to-use capsule which can be given to you dog whole, or pulled apart, emptied and mixed into your dog's food or water. Contains 60 capsules. Animology's range of dog vitamins and supplements have been developed using essential ingredients to help support your dog's health and wellbeing. Each product in the range has been specially formulated to provide nutritional support for your dog's specific requirements.
Alfie
I have a lasso , and his coat is great since the capsules and the hip joint ones are also doing there job ,
No good
I tried few supplements can't see any difference in my dog
Animal Tablets
We sprinkle 4 tablets on Luna's food every night. She certainly seem better in herself since taking them. £10 for any 4. Absolute bargin.
Dog supplements
My dogs are ok with them thanks
Absolutely great these are for my girl,fur so shiny